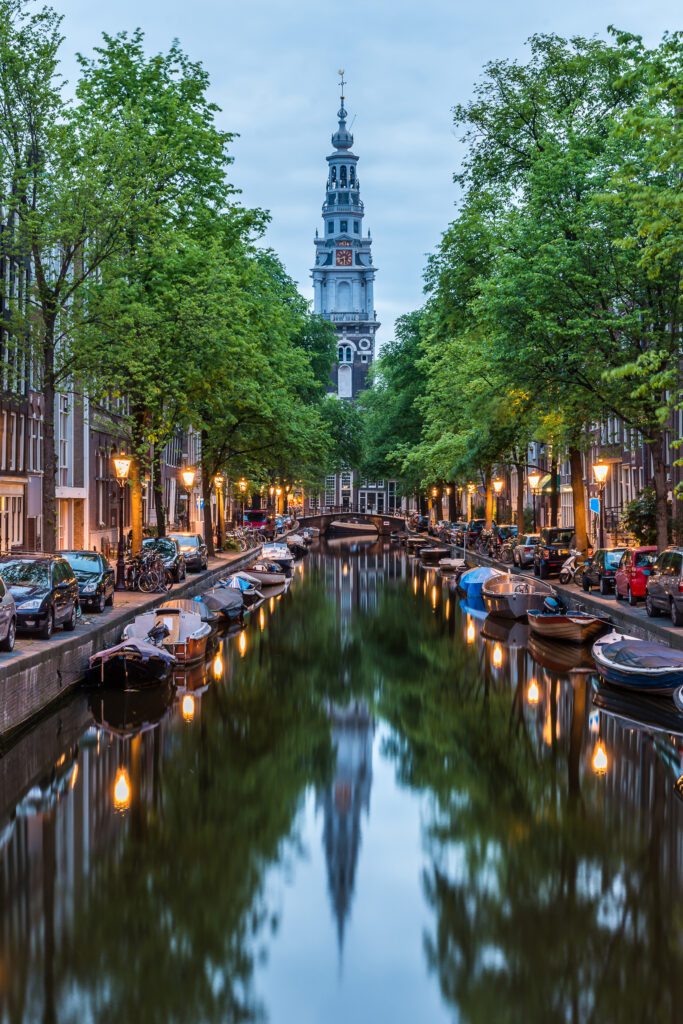 Basel to Amsterdam Pride River Cruise
July 29 – August 5, 2023
7 Nights/ 8 Days
from
$4,499 per person –
Sold Out!
– Call us for availability!
Private Charter of Avalon Panorama
A Legendary River. An Extraordinary Voyage. One Unforgettable Pride.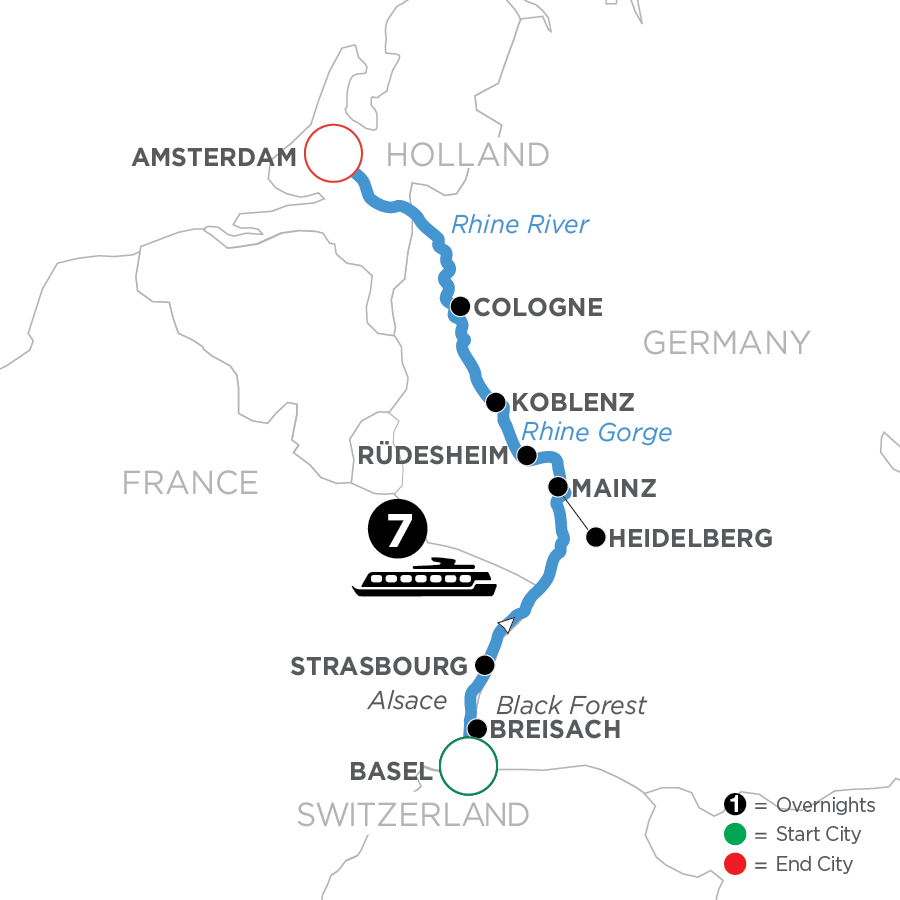 One of Europe's most iconic rivers awaits you on this epic journey along the Rhine River, which begins in Switzerland and visits France, Germany, and Holland! Best of all, Source has curated this itinerary to deliver you to Amsterdam Pride with its signature Canal Boat Parade. Experience why this is truly one of the most extraordinary Pride celebrations in the world!
This private LGBTQ+ voyage is aboard the Panorama, one of Avalon's luxurious Suite Ships, featuring its one-of-a-kind open-air balconies. You'll also have the luxury of cruising your way.  From biking and hiking to sightseeing or wine-tasting, it's your choice.
Back aboard, it's all included. Enjoy fine dining, free-flowing wine, and spirits. Dance under the stars, and enjoy Source signature entertainment, and theme parties. Stay fit with yoga and fitness, enrich yourself with Source talks at sea, or just enjoy the front-row seat as you sail past ancient castles, the Black Forest, and the dramatic Rhine Gorge.
Our journeys often sell out very early, but we want to make sure you are the first to know if something opens up on this river cruise. To add your name to our wait list, simply call us at 305-672-9779 or email reservations@sourcejourneys.com
CRUISE HIGHLIGHTS & AMENITIES:
Taste Wines of Majestic Vineyards of the Rhine Valley
Glide Through Ancient Fairy-Tale Castles Along the Rhine
Enjoy Breathtaking Views of the Legendary Black Forest
Revel in the Historic Grandeur of Strasbourg & Koblenz
Celebrate at Amsterdam's World-Famous Canal Pride Parade
Complimentary Spirits, Wine & Beverages All Day, Every Day
Special Entertainment & Theme Parties Throughout the Cruise
Basel, Switzerland
Welcome to Switzerland!. Your Avalon Panorama Suite Ship® is Ready for Boarding.
Even with its international flair and reputation as an iconic center for progressive art and design, Basel's medieval town center invites exploration by foot with an abundance of museums and galleries. While antiquity may be Basel's strong suit, two of its native sons – architects Herzog & de Meuron renowned design London's Tate Modern Beijing's Bird's Nest – bring a modern flair to the city's design along with other notable architects including Frank Gehry
Departure: 7:00 pm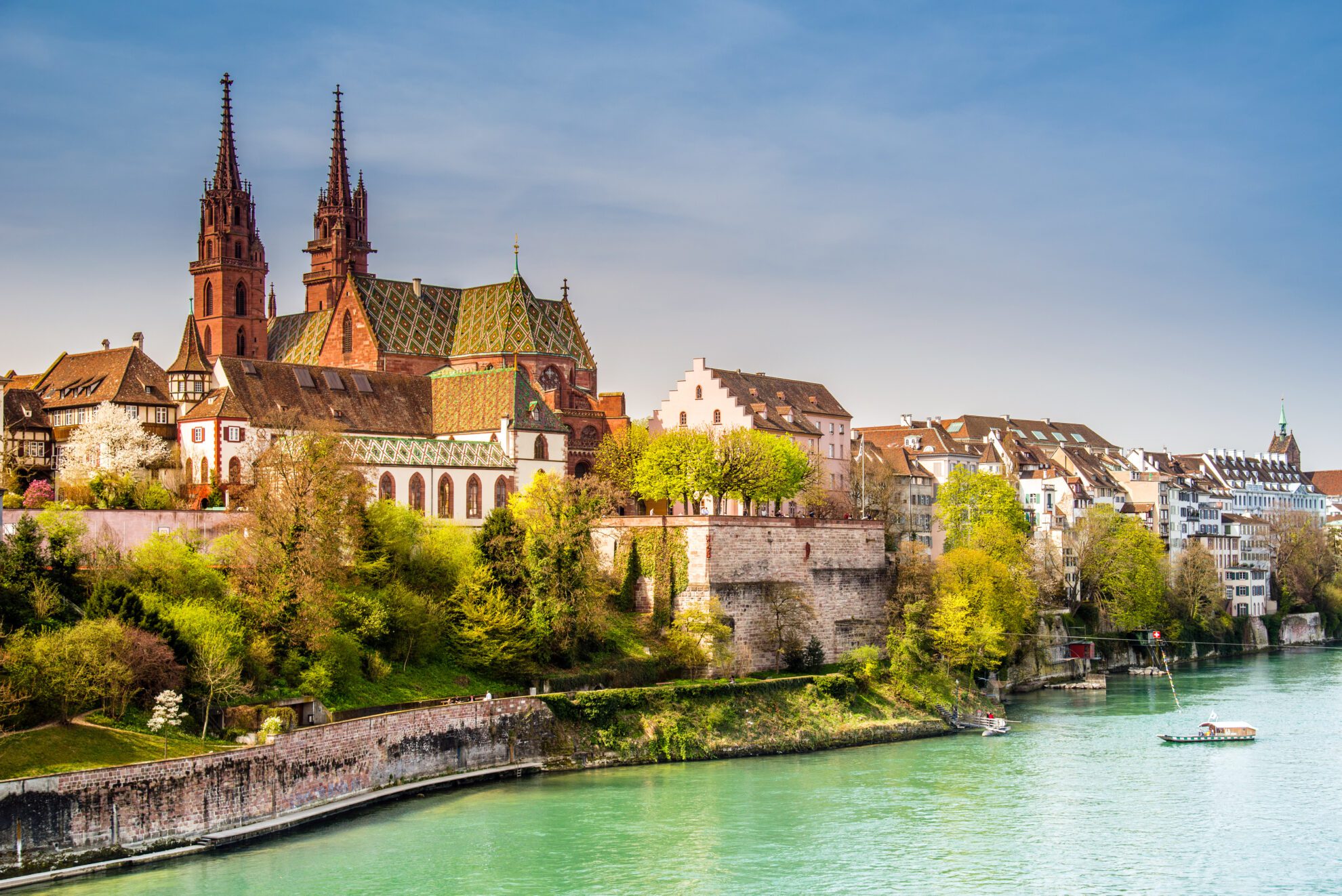 Breisach, Germany
Rising above vineyards and the Rhine, Breisach is where the Black Forest spills into Alsace.  Though much of the city was destroyed in World War II, you'd never be able to guess. Along winding cobblestone streets, you'll find pretty pastel-hued houses, shops, cafés, and a medieval prison tower. Sip the local schnapps made from fermented pears, cherries, or plums, or feast on the distinctive, smoky-flavored ham of the region. Your Discovery excursion included is a visit to a local winery to enjoy a wine tasting.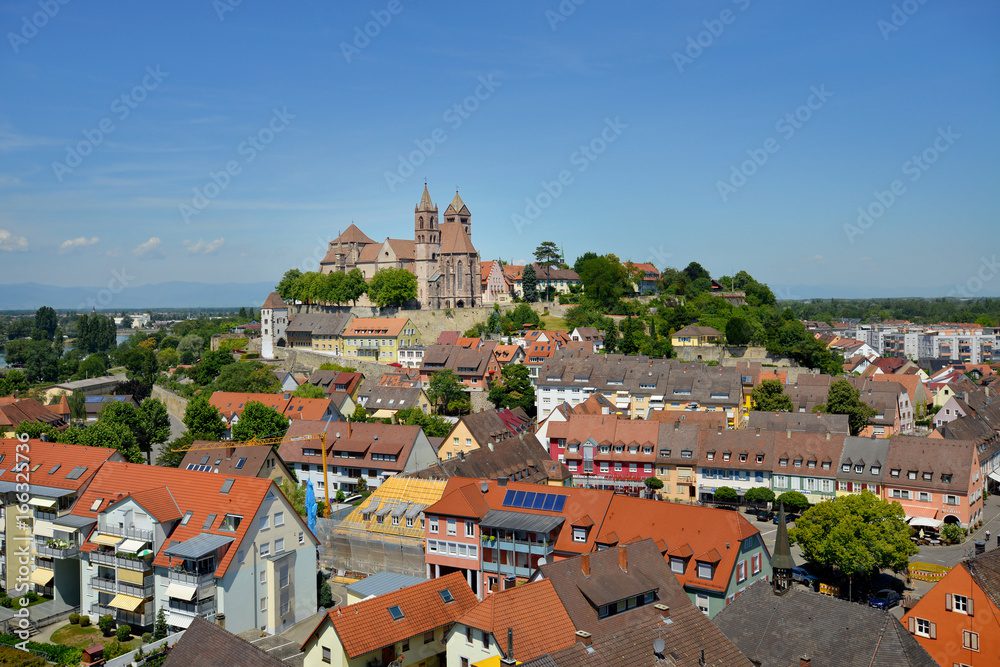 Strasbourg, France
Strasbourg is the perfect overture to all that is idiosyncratic about Alsace – walking a fine tightrope between France and Germany and between a medieval past and a progressive future. Petite France is a must-see in Strasbourg! You'll be enchanted by its quaint, narrow streets, quays, and half-timbered houses. 
Join a City Sightseeing Tour, including Strasbourg's gothic, stained-glass cathedral with its celebrated ancient murals and astronomical clock, as well as the magical La Petite France District.  You may also choose to join "Discover Strasbourg by bike".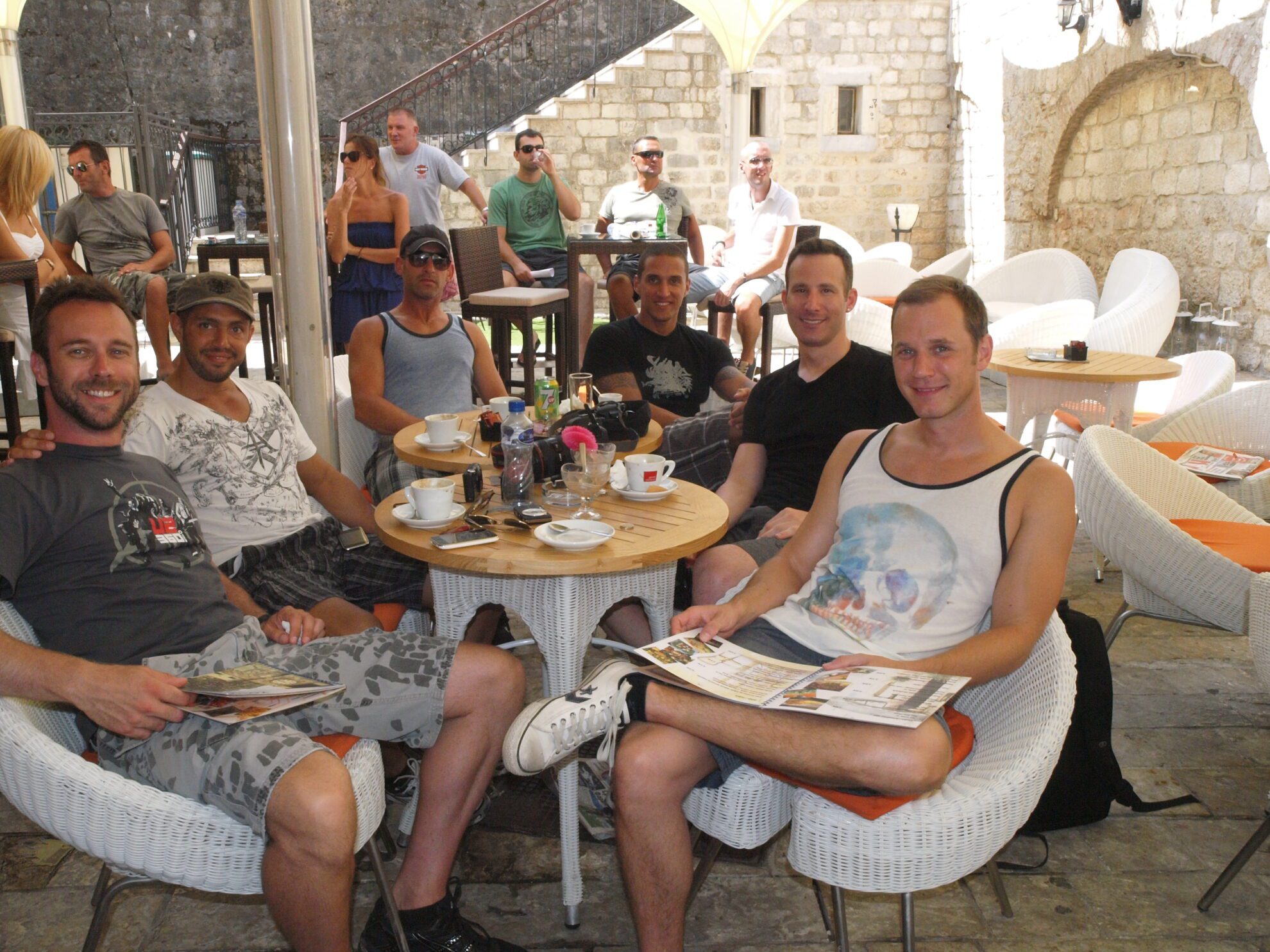 Mainz, Germany
Surrounded by forest, Germany's oldest and most famous university town, Heidelberg,  is renowned for its baroque Altstadt, beautiful riverside setting and evocative half-ruined hilltop castle, which draw 11.9 million visitors a year. They follow in the footsteps of the late 18th- and early 19th-century romantics, most notably the poet Goethe and Britain's William Turner, who was inspired by Heidelberg to paint some of his greatest landscapes.  In 1878, Mark Twain began his European travels with a three-month stay in Heidelberg, recounting his observations in A Tramp Abroad (1880). Heidelberg's rich literary history, along with its thriving contemporary scene, saw it named a Unesco City of Literature in 2014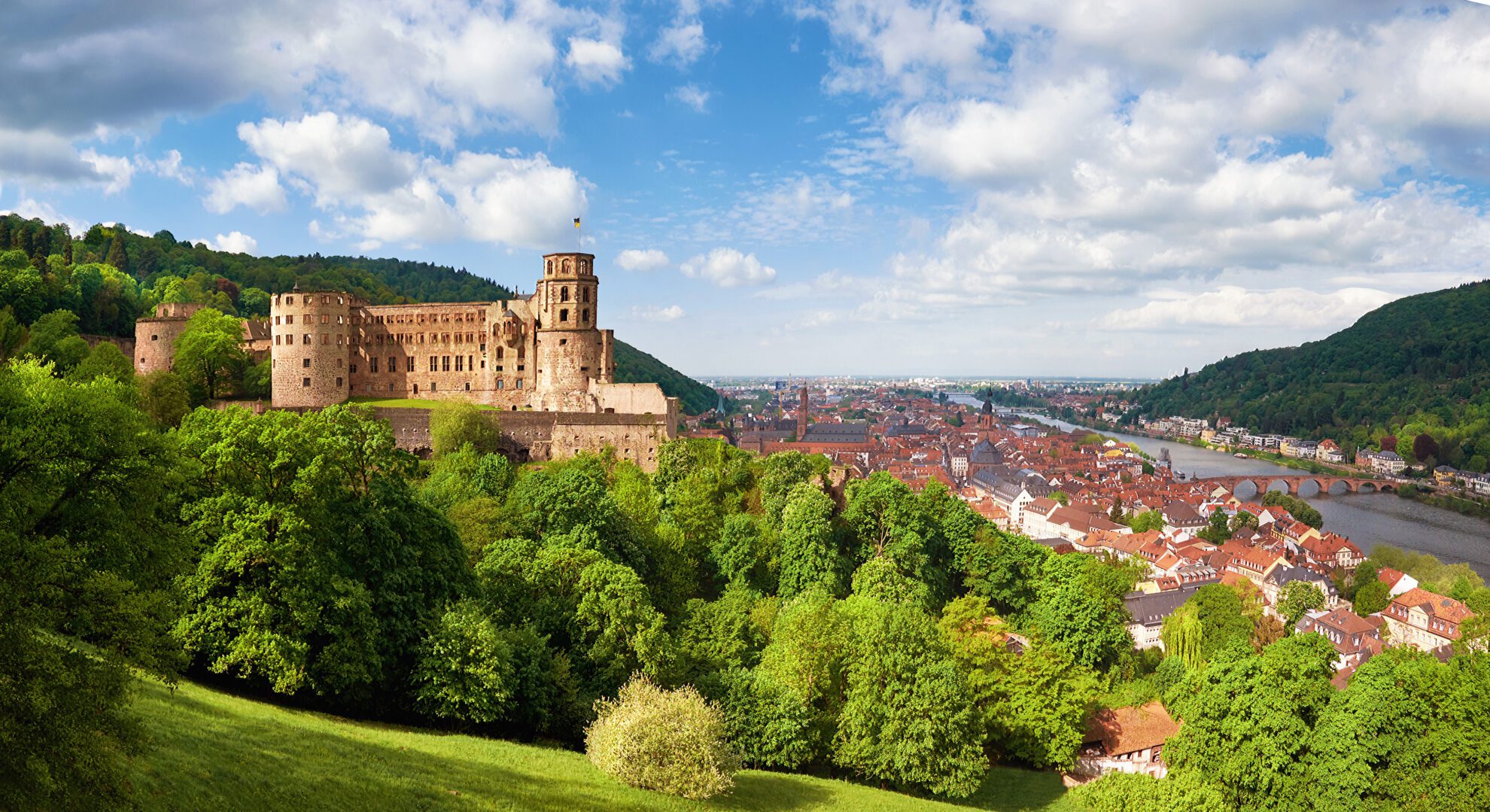 Rudesheim, Rhine Gorge
Between Rüdesheim and Koblenz, the Rhine cuts deeply through the Rhenish slate mountains, meandering between hillside castles and steep fields of wine-producing grapes. This is Germany's landscape at its most dramatic – forested hillsides alternate with craggy cliffs and near-vertical terraced vineyards. Idyllic villages appear around each bend, their half-timbered houses and Gothic church steeples seemingly plucked from the world of fairy tales.
Medieval castles perch high above the river. Most were built by a mafia of local robber barons – knights, princes, and even bishops – who extorted tolls from merchant ships by blocking their passage with iron chains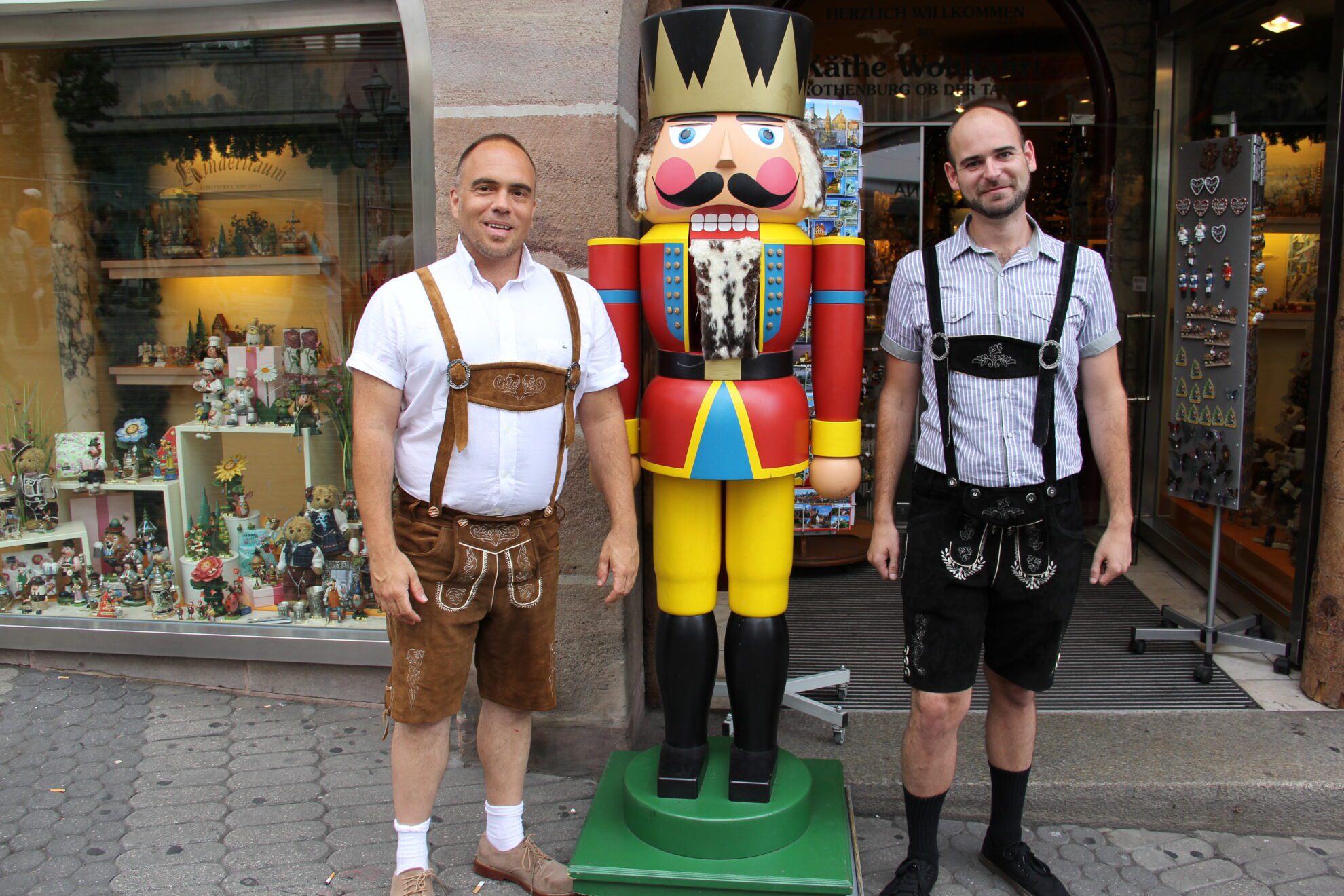 Cologne, Germany
Cologne (Köln) offers a mother lode of attractions, led by its famous cathedral whose filigree twin spires dominate the skyline. The city's museum landscape is especially strong when it comes to art but also has something in store for fans of chocolate, sports, and even Roman history.
Cologne is like a living textbook on history and architecture: drifting about the town you'll stumble upon an ancient Roman wall, medieval churches galore, nondescript postwar buildings, avant-garde structures, and a new postmodern quarter right on the Rhine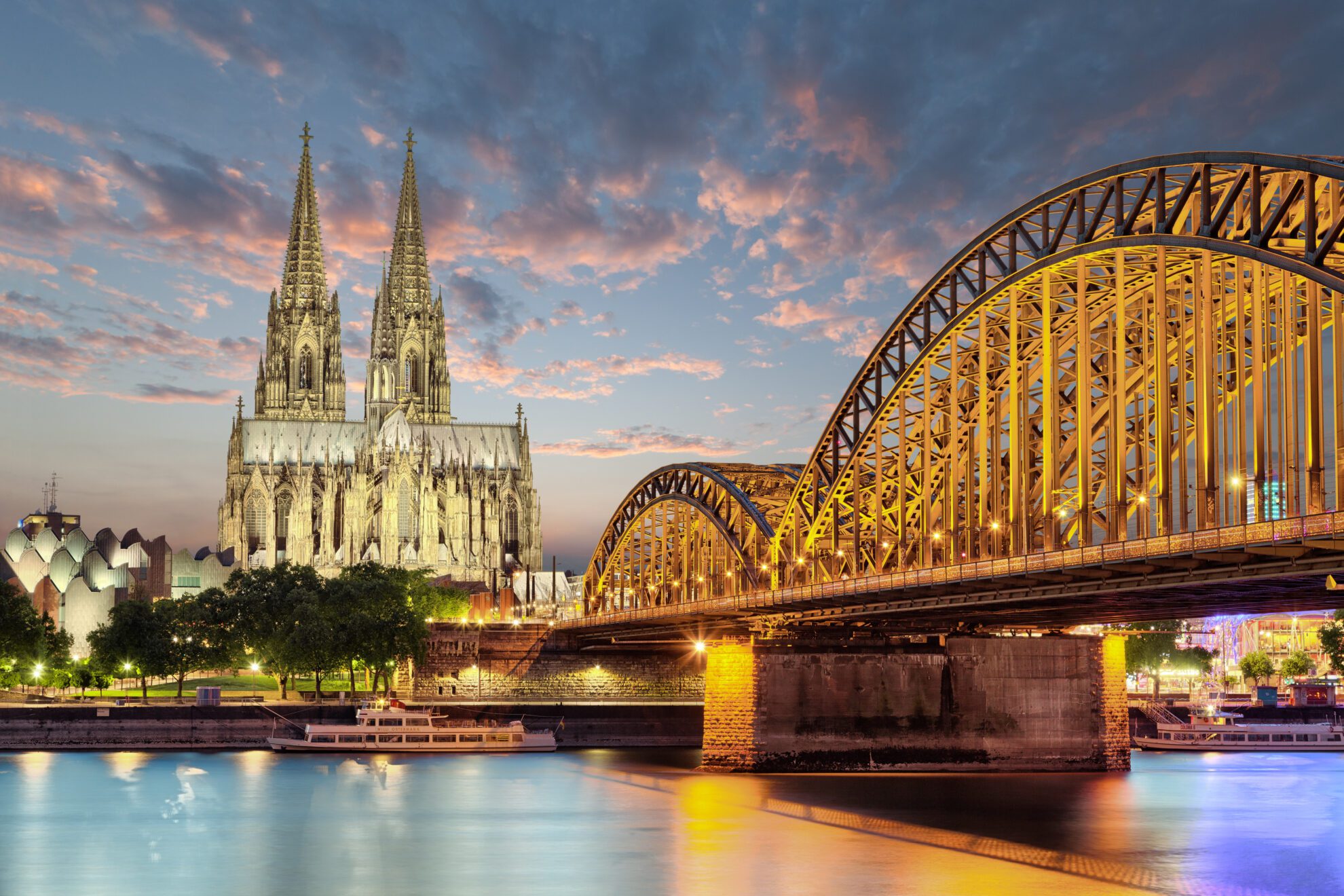 Amsterdam
Amsterdam's Golden Age canals lined by tilting gabled buildings are the backdrop for its treasure-packed museums, vintage-filled shops, and hyper-creative drinking, dining, and design scenes. Amsterdam's canal-woven core is laced by atmospheric narrow lanes. You never know what you'll find. a tiny hidden garden; a boutique selling witty, stylized Dutch-designed homewares and fashion; a flower stall filled with tulips in a rainbow of hues.
Start your day joining your Adventure Host on an early morning walk in Amsterdam, Explore the iconic waterways of Amsterdam on a Guided Canal Cruise past stately homes of Amsterdam's "Golden Age." You may join a Guided Optional Excursion to Zaanse Schans to see historic windmills and charming Dutch houses. You may also choose an Optional Biking Tour to discover the countryside.
We've timed this voyage to arrive during Amsterdam Pride Weekend, so there will be plenty of festivities to choose from. Overnight Docking in Amsterdam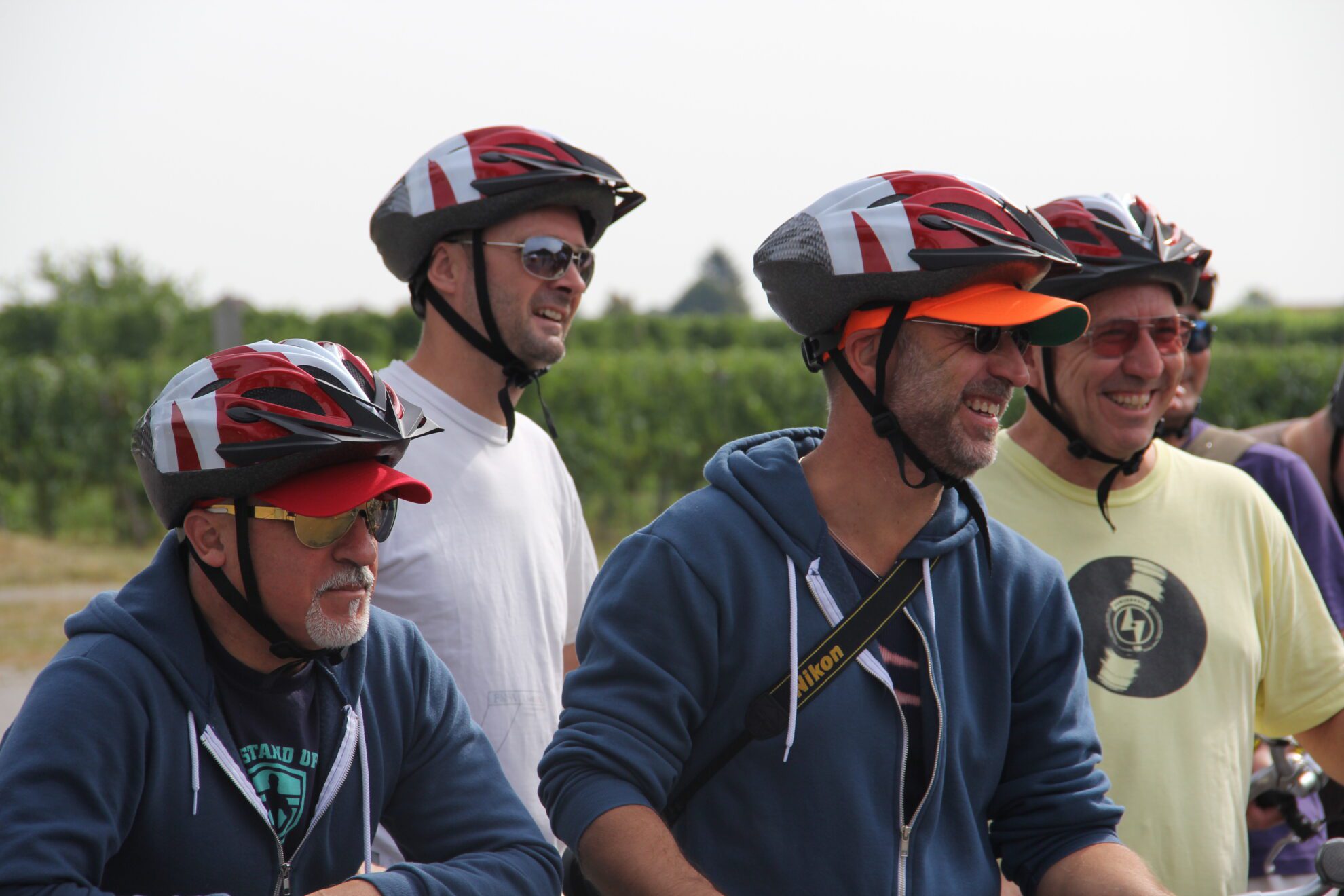 Amsterdam
Disembark the Avalon Panorama for your 2-night extension and Enjoy the Amsterdam Grand Pride Parade along the canals.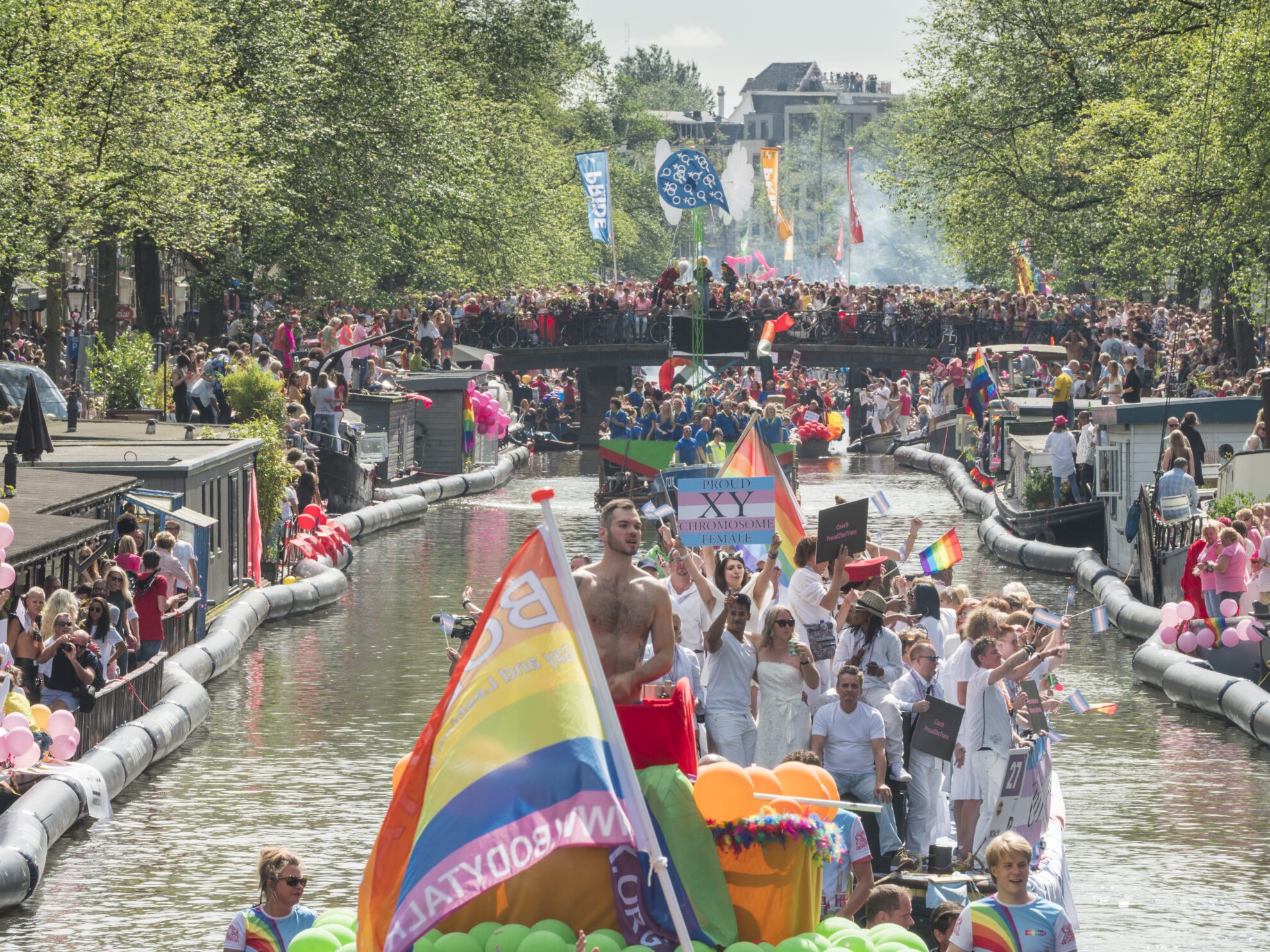 Pre-Cruise: Kameha Grand Zurich

Hotel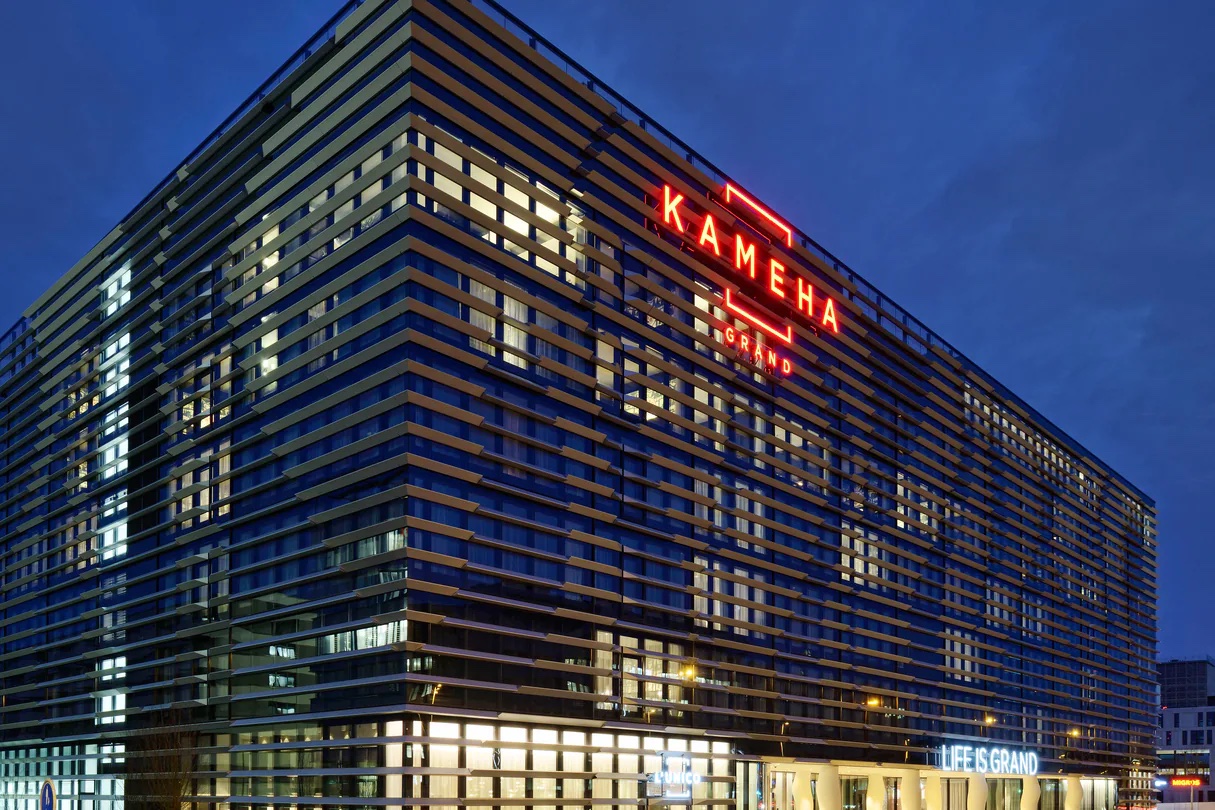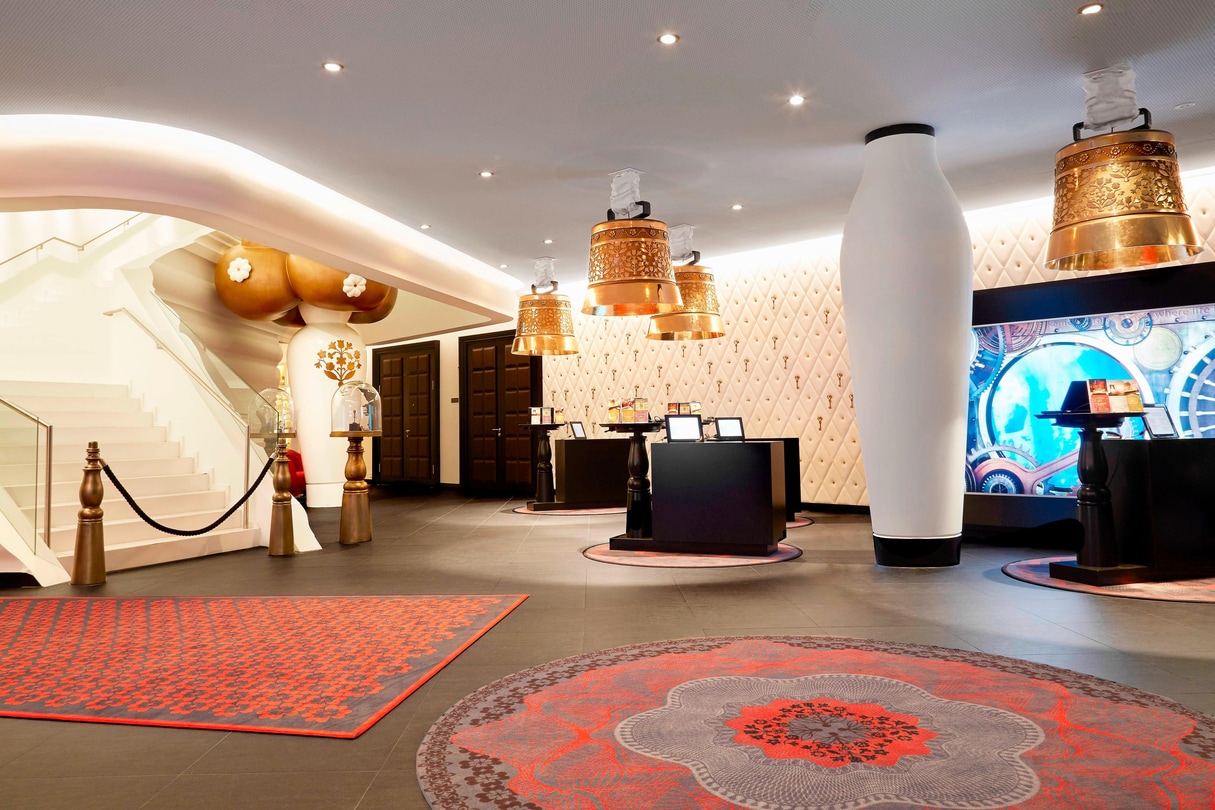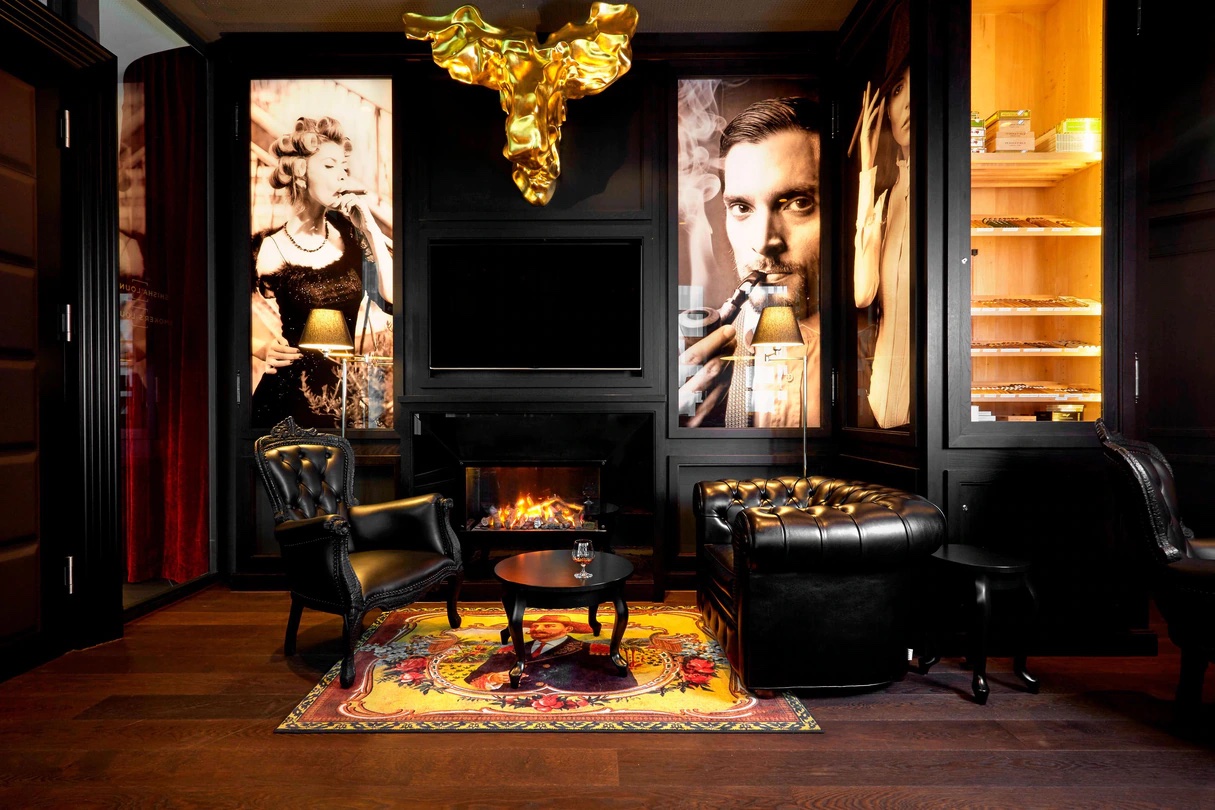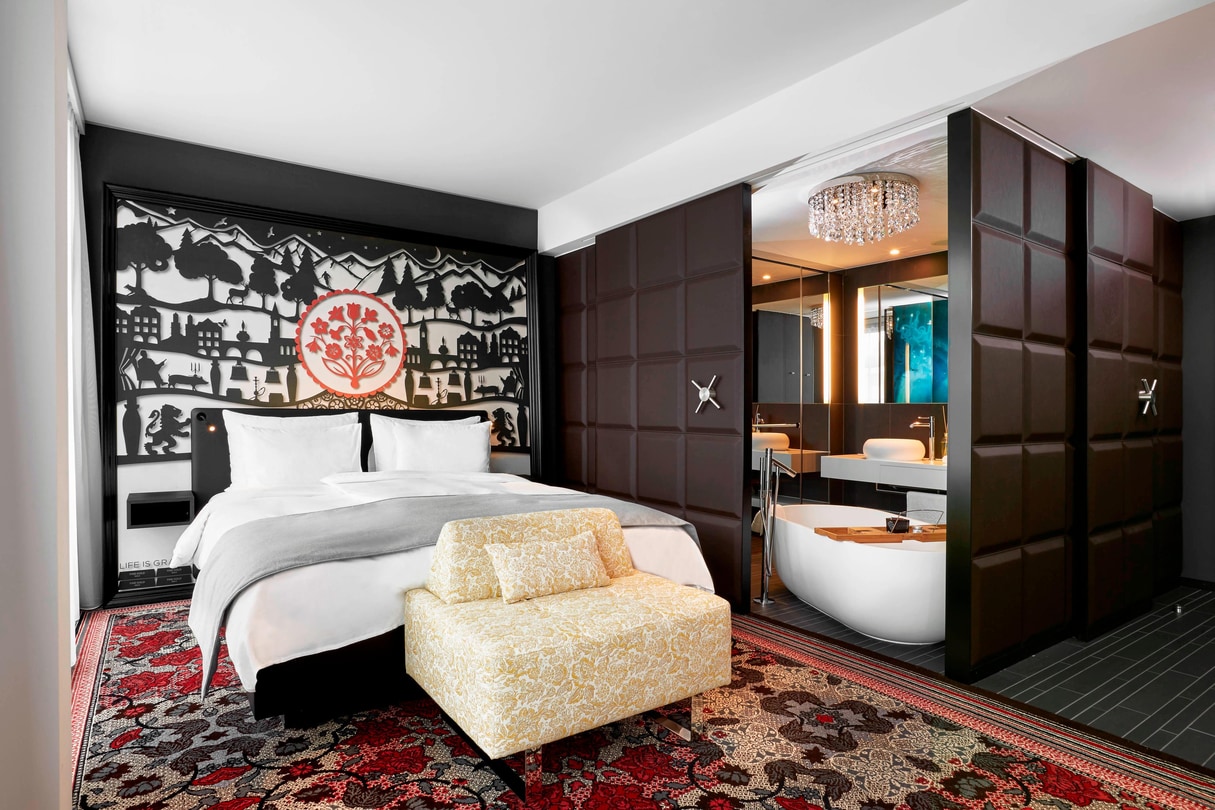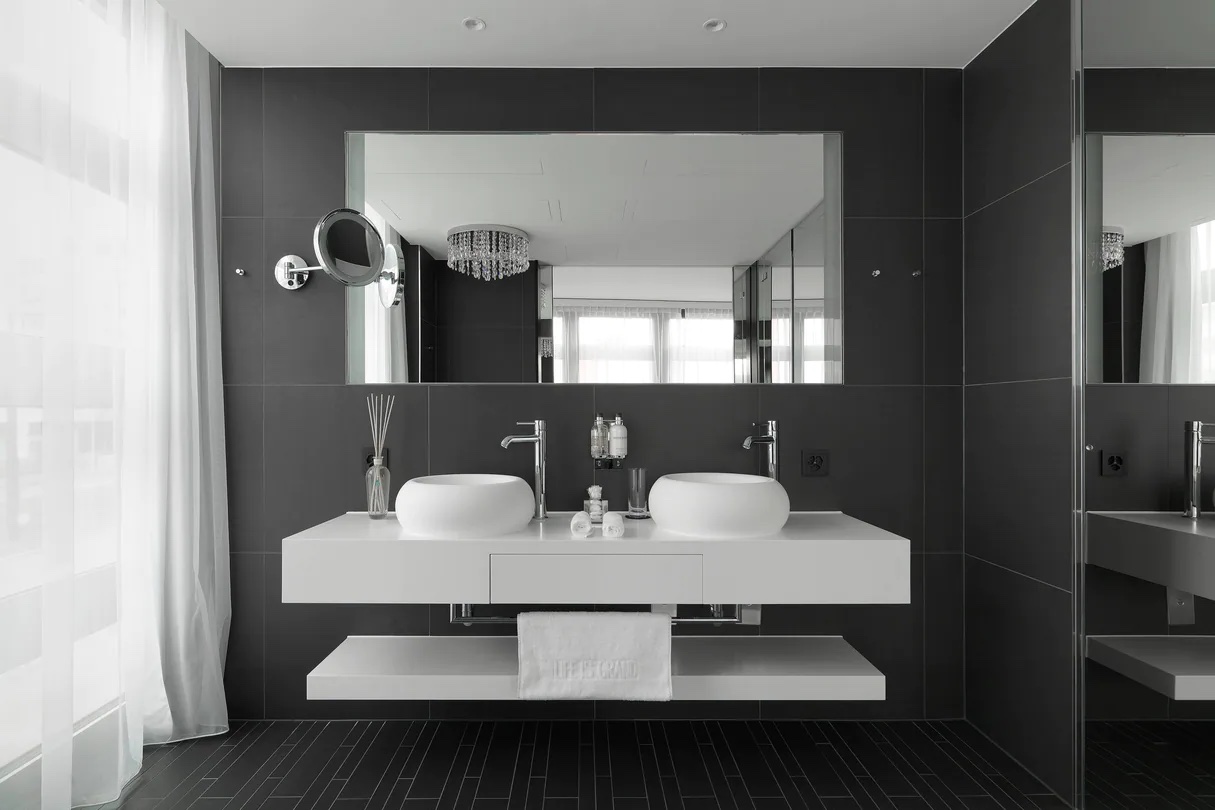 Welcome to Kameha Grand Zurich. The Kameha Grand is a prime example of the credo of the Autograph Collection Hotels: "Exactly like nothing else". A lifestyle hotel for discerning business travelers and events with impressive architecture, and festive and unpredictable decors, rounded off with numerous Swiss-inspired design elements. The 245 rooms and suites designed by Marcel Wanders integrate "Swissness"​ in an impressive manner. Seven different-sized banqueting rooms set the stage for memorable events. The heart of the hotel is the "Kameha Dome" which already impresses with its sheer size of over 700 sqm, ideal for large-scale conferences, galas, and social gatherings. It is a 15 minutes drive to the city center. Our host hotel rate will include breakfast, taxes, shuttles to the city center, transfers to the ship, and a city tour in Basel prior to embarkation.
1 Night Stay – July 28-29, 2023. Rates include Breakfast, taxes, Wifi, Airport & Ship Transfers, and a city tour of Basel
$365 per person based on Double Occupancy

 

– Premium Rooms
Post Cruise:

Sofitel Legend Amsterdam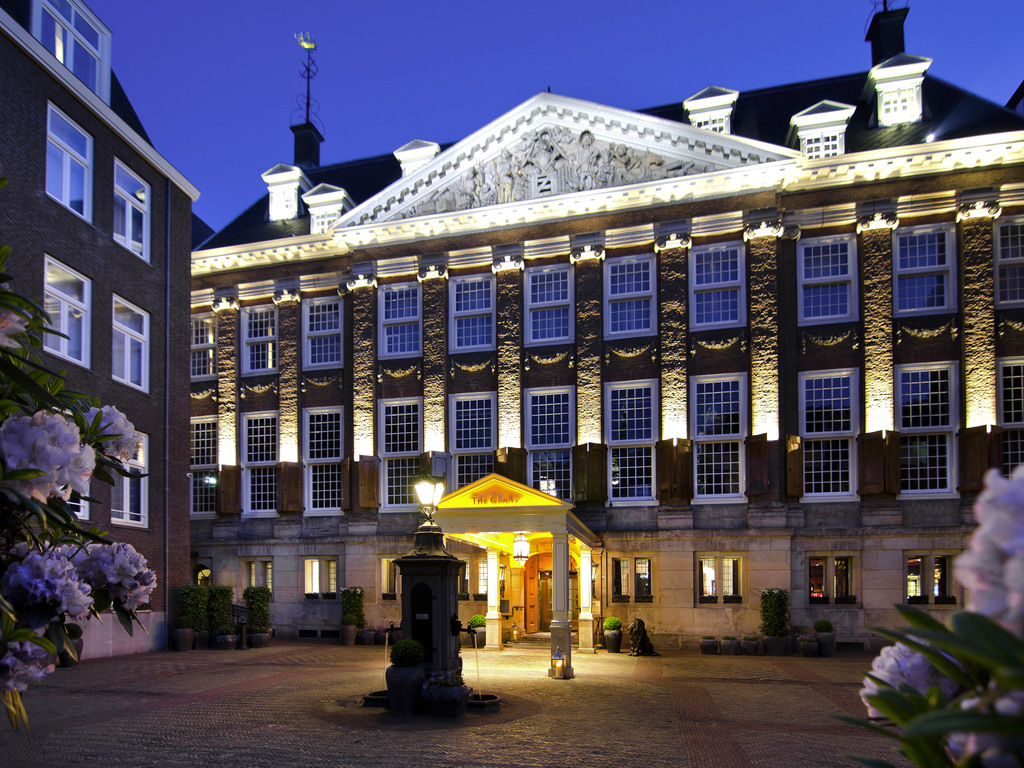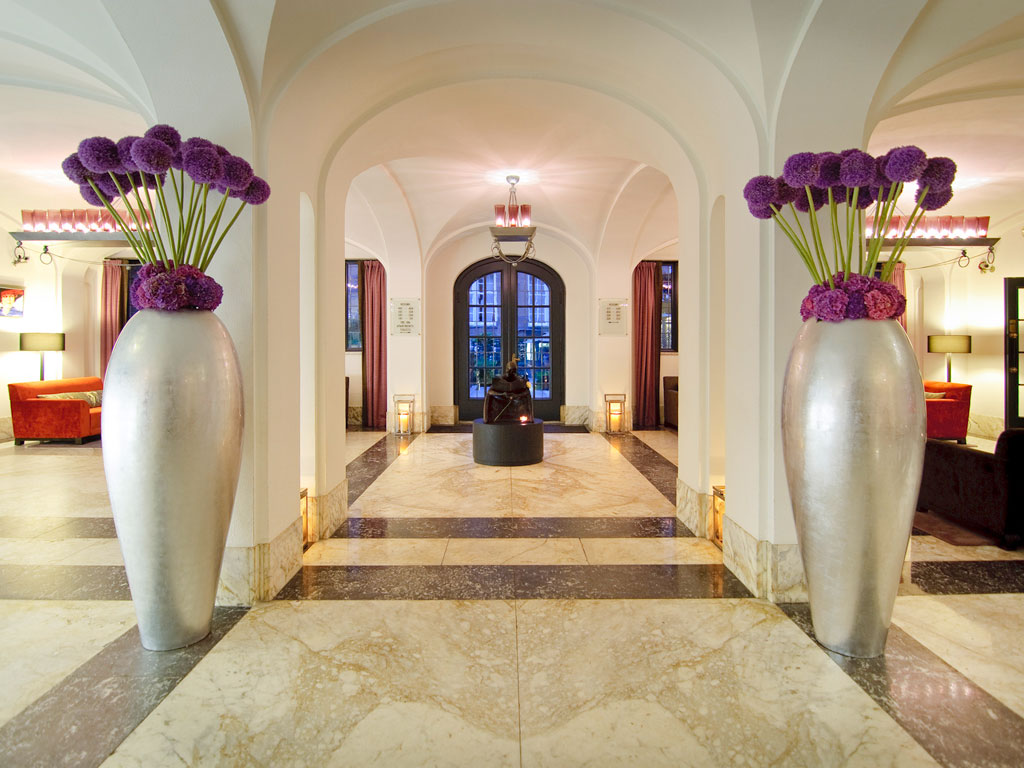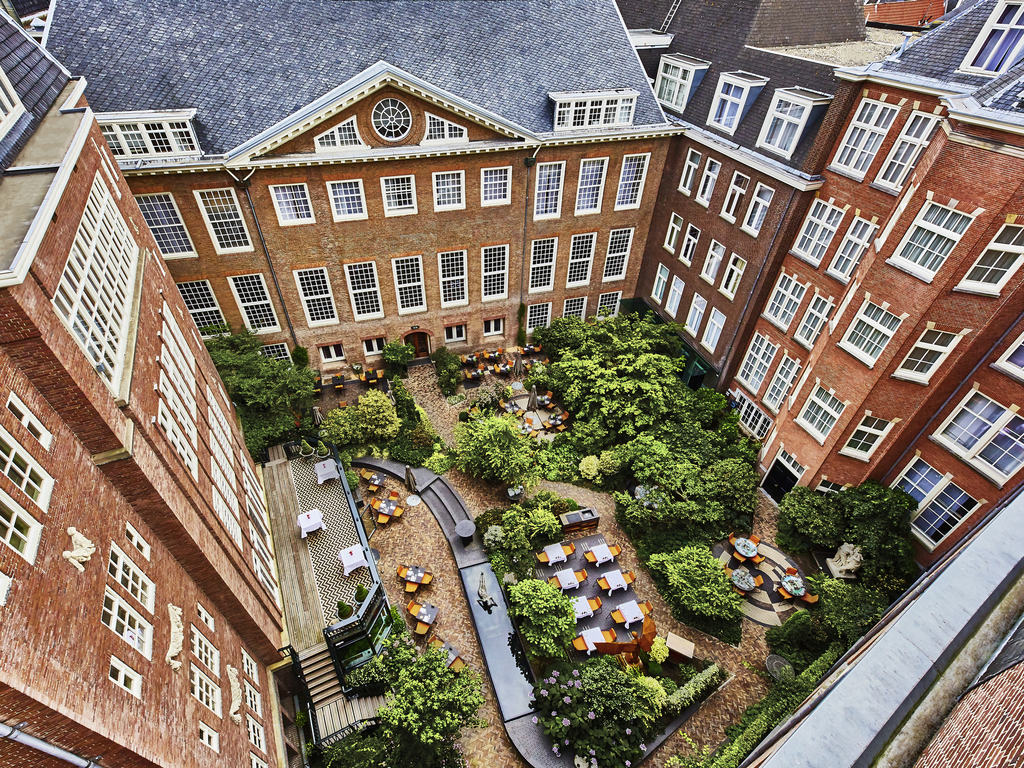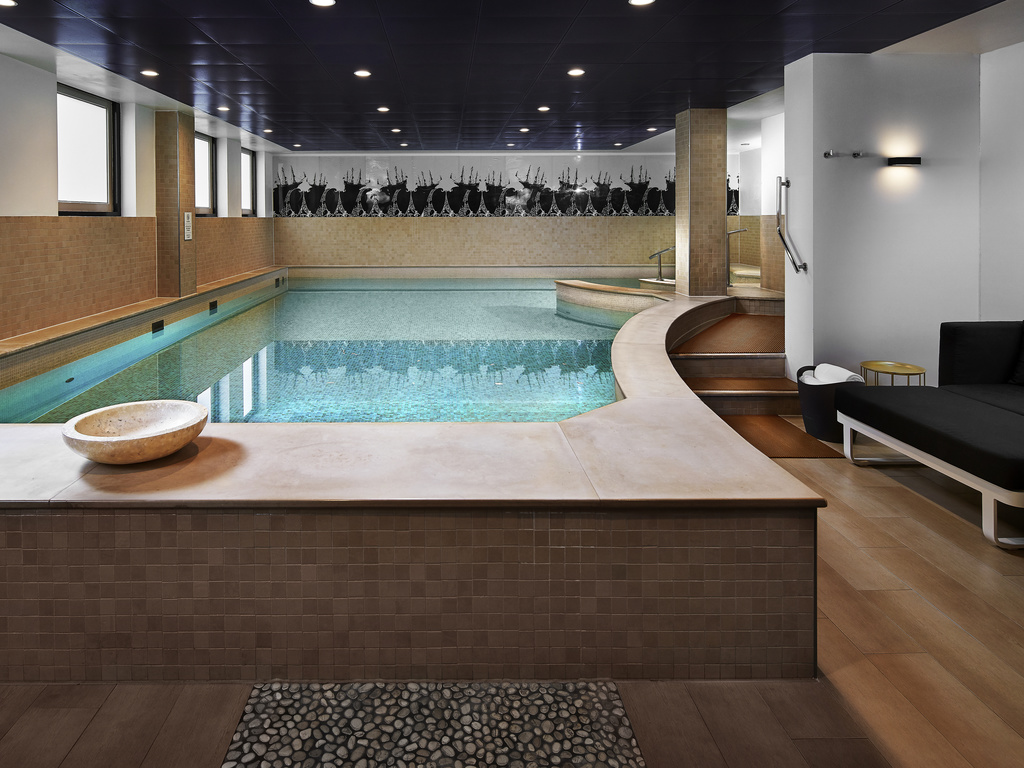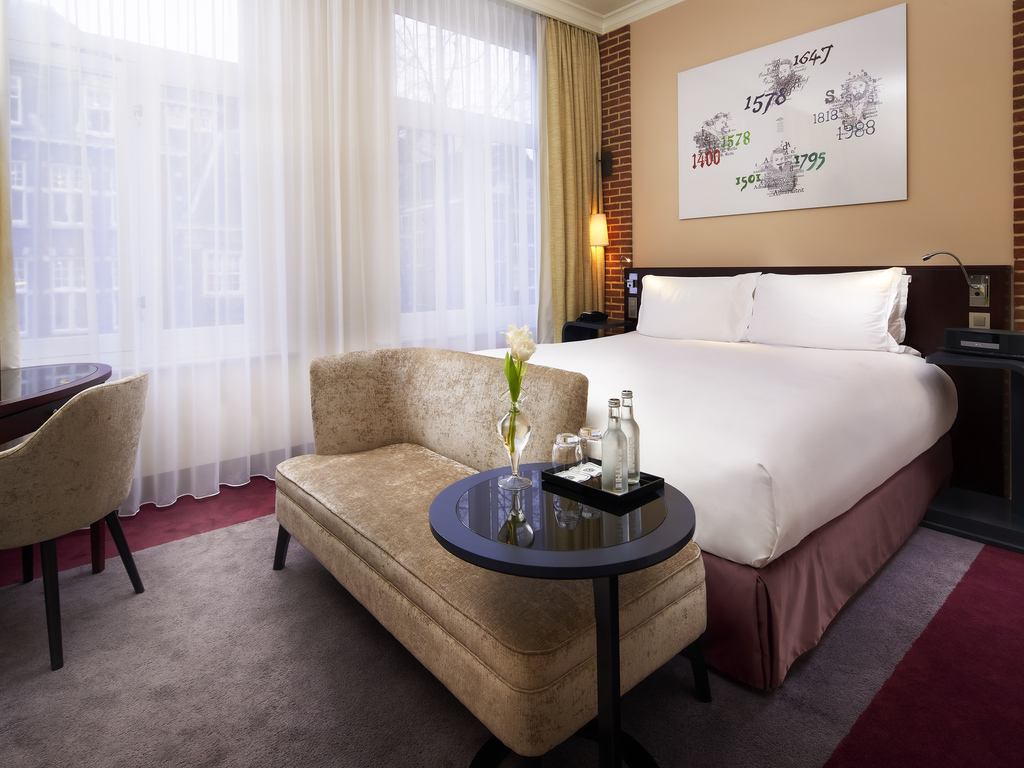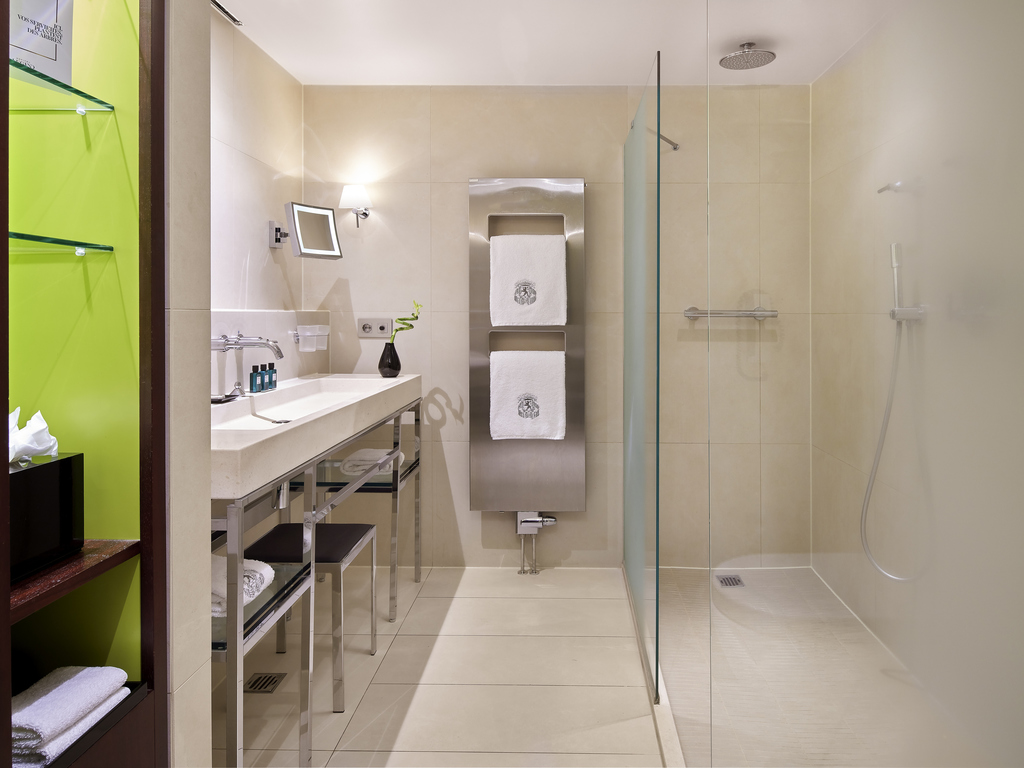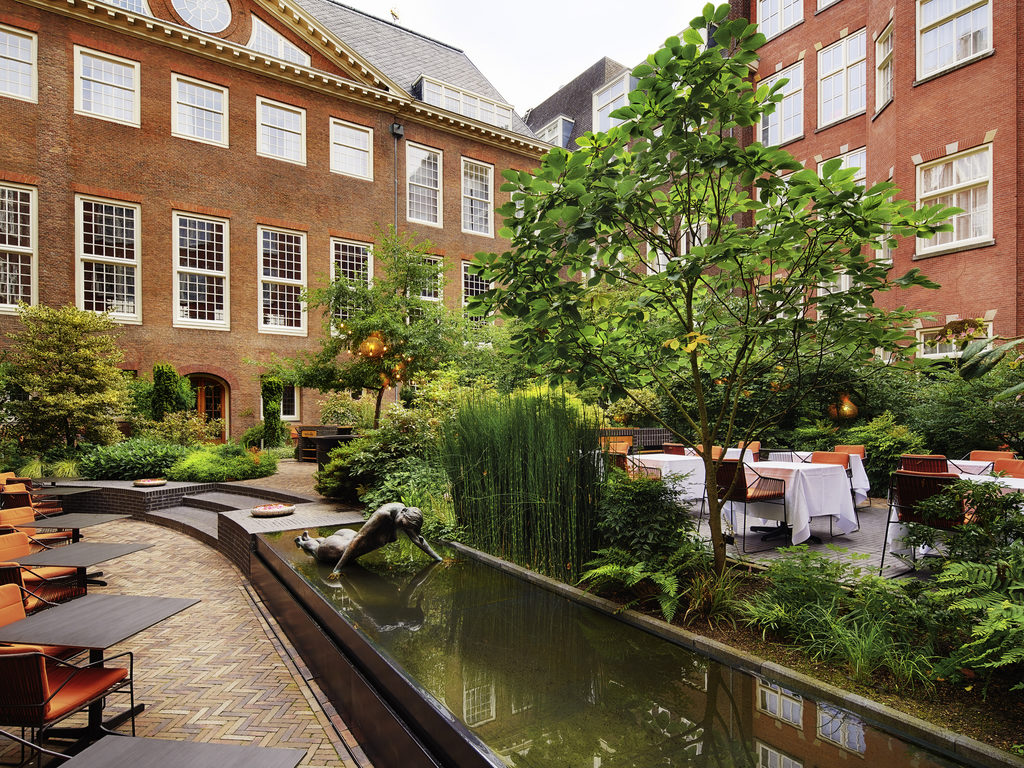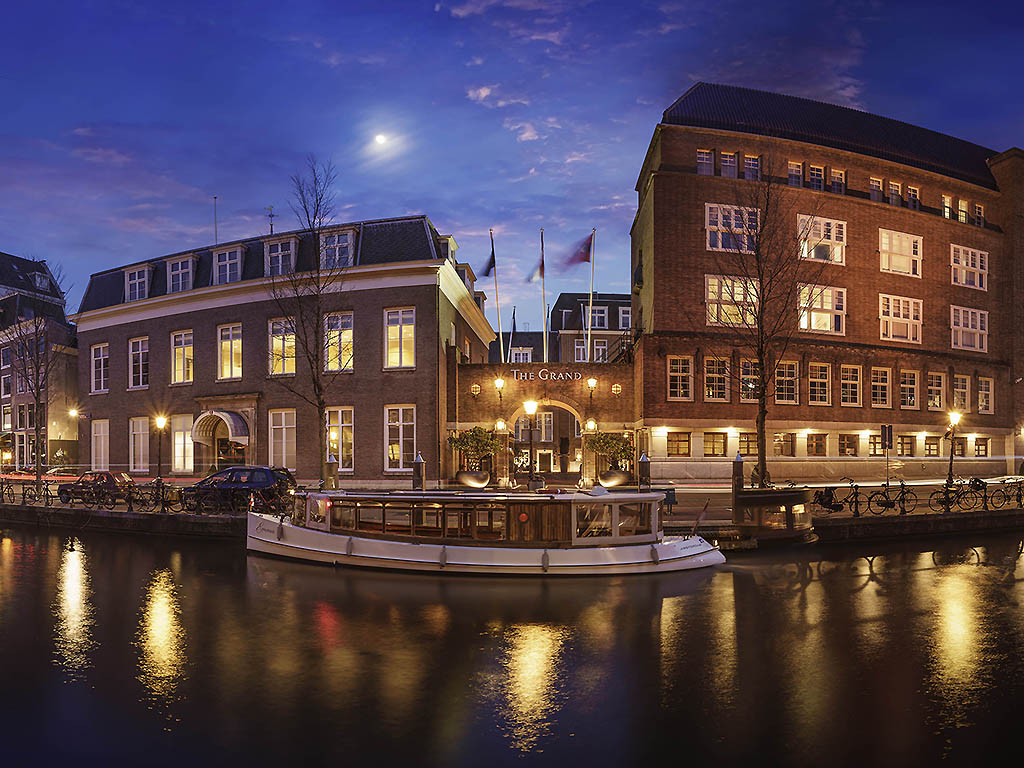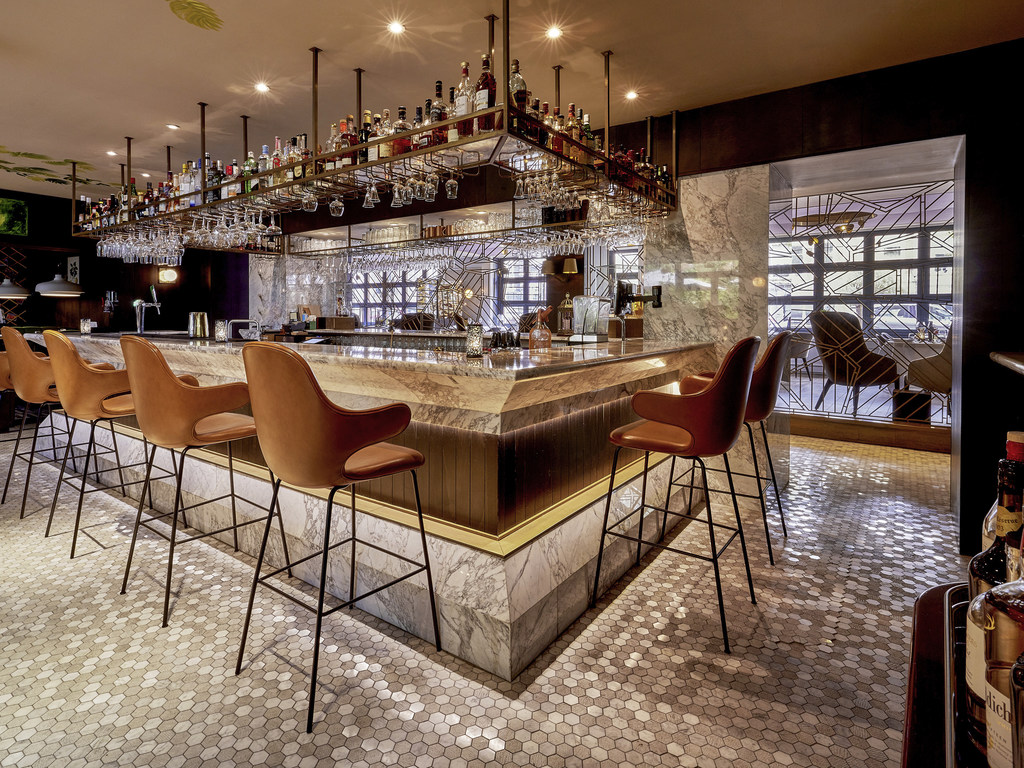 Excited to announce our host hotel in Amsterdam!
The Sofitel Legend The Grand Amsterdam! Located between two historical canals in the heart of the city, The Grand boasts a rich history. From a 15th-century convent to royal lodgings to Dutch admiralty headquarters to the city hall of Amsterdam. The Grand offers five-star luxury in a unique 'Amsterdam' ambiance, furnished with French elegance and grandeur.
2 Night Stay – August 5-7, 2023. Rates include Accommodations, breakfast, all taxes, Wifi, and Transfers from the Ship to Hotel. 
$649 per person based on Double Occupancy

 

– Superior Rooms –

Wait List

$729 per person based on Double Occupancy – Luxury Canal View Rooms –

Wait List
Stay tuned for the announcement of VIP tickets for special Pride Events including a private VIP area for the canal boat parade.
Welcome Aboard the Avalon Waterways Panorama
The Avalon Panorama led the way as the first of its kind in the industry to feature two full decks of Panorama Suites complete with wall-to-wall, floor-to-ceiling panoramic windows. You'll cruise in river cruising's only Open-Air Balcony in a 200-square-foot suite that's 30% larger than the industry standard. Our Comfort Collection beds actually face the view, so you can stretch out and relax with the world at your feet. Retire each evening and wake each morning to a panorama of picture-postcard scenes! Exciting onboard amenities include complimentary computer use in public areas and Wi-Fi access, a well-stocked library, a Fitness Center, and a spacious Sky Deck with premium lounge chairs, a shade system, a whirlpool, and a delightful Sky Bistro. There's no better way to take in the view than cruising in Europe in the spacious comfort of the Avalon Panorama.
You're with your close friends – old and new – discovering the world's finest destinations. Nurturing your mind, body, and soul as you explore tiny harbors and hidden coves where no one else can go. Invigorating your senses with 5-Star cuisine and celebrating all life has to offer.
Source Journeys Onboard Entertainment
Source Journeys knows you are joining us to experience extraordinary parts of world. We believe your on-board experience between destinations should be just as memorable. We take pride in curating world class entertainers and DJ's to ensure your journey with us is filled with music, laughter, and joy. Here's who will be performing on this luxury gay cruise.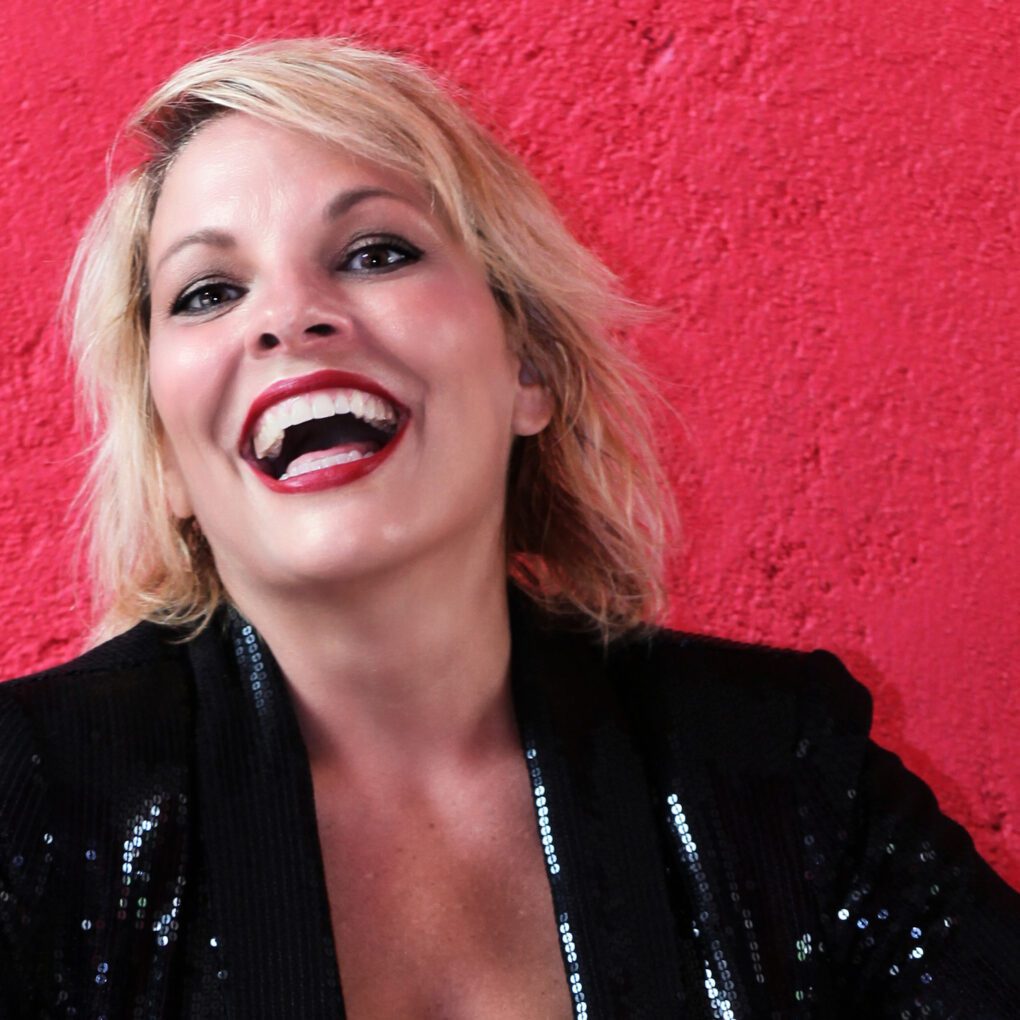 Anne Steele
Anne Steele is a multi-award winning singer/ songwriter from NYC and is thrilled to be making her Source Events debut. She released her newest EP of original music titled Made Out Of Stars in 2019 and is currently touring across the US and abroad. She has been performing on the high seas with Atlantis Events, RSVP Vacations, R Family Vacations and Olivia Travel for over 15 years.
Steele released her first EP of original music titled What's Mine, in 2015 and toured extensively throughout the US and abroad. She has performed along side Cyndi Lauper at the Home For The Holidays concert at The Beacon Theater in NYC for the True Colors Fund. Anne's single, "Love Can Take Us There", was released in 2016, with all proceeds benefitting victims of The Pulse Nightclub shooting. The single was chosen as the official Provincetown Carnival Anthem for 2016.
"After listening to this EP, Made Out Of Stars, I'm convinced that Steele herself is made out of heavenly, cosmic stuff. Sporting a million-watt smile, a voice as clear and bright as a bell, and a heart of gold, Steele's music sounds like a good friend—the kind you call when you need lifting up. One of the pleasures of female-driven pop is its ability to tap into the anthem of the self: the best female pop vocalists amplify positive feelings and give us hope that we can transcend obstacles. And when music's as good as Made Out Of Stars I think we all get to shine a little." – Merryn Johns, Curve Magazine, Feb 2019.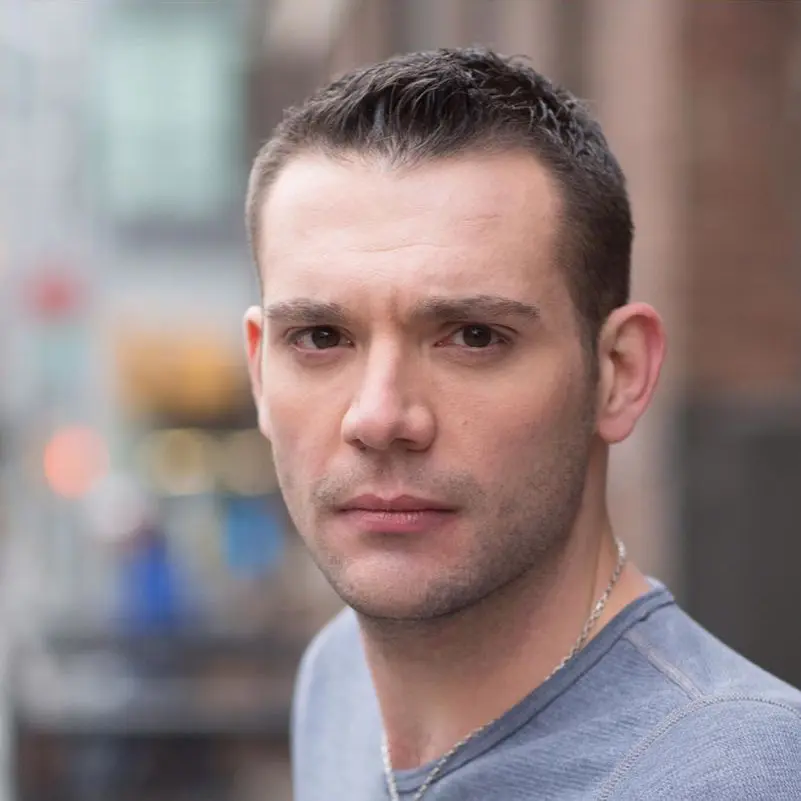 William TN Hall
William is a composer, arranger, teaching artist, music director and performer in New York City. He has contributed music to two musicals currently available for licensing: Methtacular!(Off Broadway, TIME Out New York Critic's Pick) and Songs for a More Funnier World (NYMF Award Winner)
He has written music for numerous plays and film and special material for performers including Tony winner Nikki M. James and MAC award winner Amy Wolk .
William is currently on tour with multi award winning singer/songwriter Anne Steele.
William is proud to be musical director for R Family Vacations. He has worked extensively in LGBT entertainment whether it be with RuPaul's Drag Race Stars or performing on world-famous RSVP and Atlantis cruises. He was also pianist to the legendary late Joan Rivers at her New York engagements.
William is a two-time MAC award winner and 2018 Broadwayworld Winner. He is an alumnus of the BMI Advanced Musical Theatre Writers Workshop. His sophomore and debut albums Heights Traffic and Beacon: Holiday Improvisations is available on all digital platforms. More at info@WilliamTNHall.com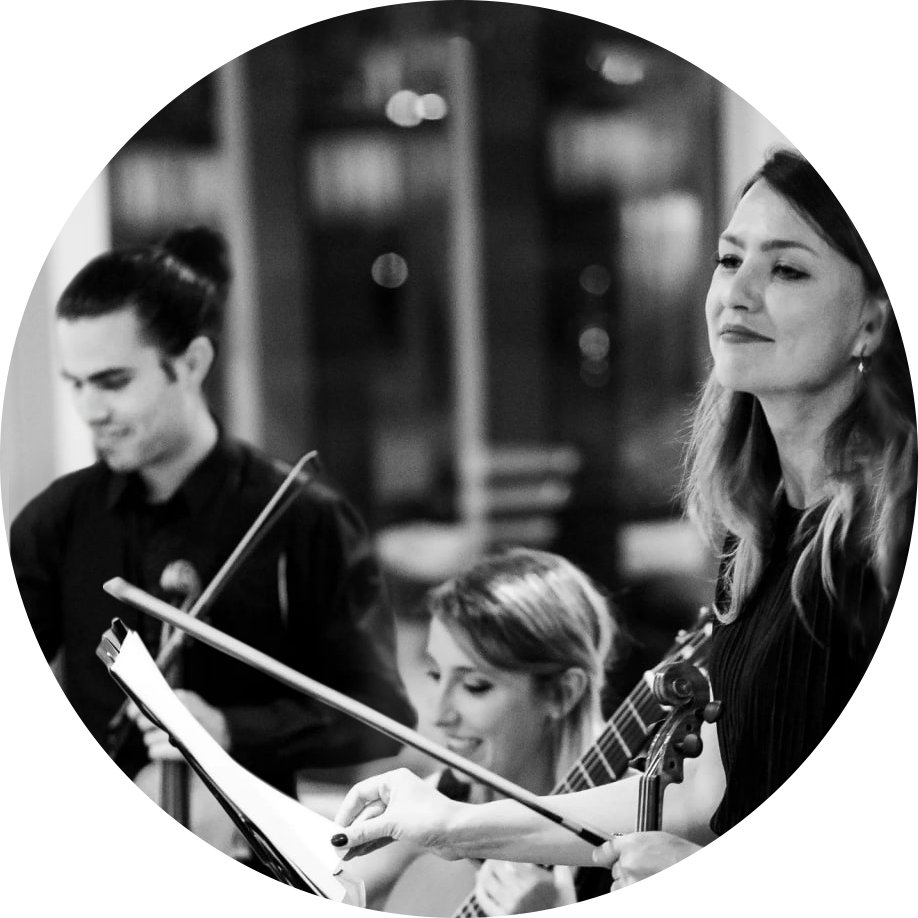 La Strada
La Strada commenced their initial performances in the quaint streets surrounding the Grand Place in Brussels, thereby establishing their namesake. This formative period facilitated their skill development in entertaining tourists, including crafting their repertoire, varying their styles, and building up their performances, while also emphasizing the criticality of minimizing errors, as any missteps would result in the loss of their audience.
Subsequently, the ensemble migrated to Antwerp and played for many years in front of the Cathedral, where they were engaged by the Antwerp bourgeoisie and aristocrats for private home concerts. Upon being approached to perform on river cruise ships, the act proved an immediate triumph, resulting in the trio receiving a surfeit of concert invitations. Consequently, to meet the heightened demand, La Strada 2, 3, 4, and 5 were established in the subsequent years.
Throughout these years, La Strada remained steadfast in adhering to the principles they acquired while entertaining the numerous tourists traversing Brussels' streets. The trio comprises two violins and a guitar or sometimes a violin, cello, and guitar. Their repertoire encompasses a fusion of classical music and Gypsy styles, with composers including Rossini, Verdi, Shostakovich, Gershwin, Dinicu, and Monti, among others.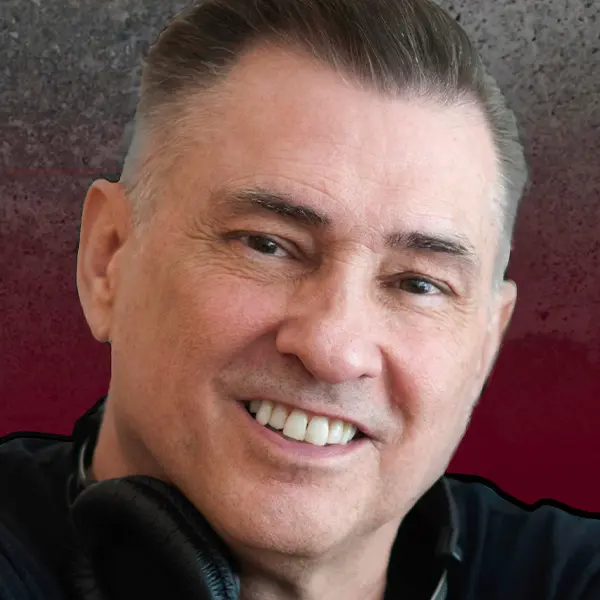 DJ Randy Bettis
DJ/Producer: Having had a successful career as a Broadway gypsy (CATS, Guys & Dolls: 1992 revival & Miss Saigon: Broadway and the 1st National Tour) and in various commercial and TV specials, Randy transitioned into a club/event DJ and eventually a music producer/remix artist – pairing up in 2000 with David James Boyd, who he met while on the 1st national tour of Miss Saigon. From mega-events of thousands to intimate house parties, Randy Bettis has been among some of the most sought-after mix-master's in the dance-music industry. Since launching his career in 1997, Randy has established an impressive track record with 15+ residencies, 13 commercially released compilations, scores of remixes, and playing dozens of major dance events. Randy has played in some of NYC's most legendary clubs (Limelight, Sound Factory, Stereo, Splashbar) with guest residencies at clubs around the U.S.A. 
Randy Bettis and composer/arranger David Boyd form the artistic force behind BETBOYZ, creating Billboard chart-topping remixes for exciting artists such as Taylor Dayne, Kim Sozzi, Levi Kreis, Inaya Day, Billy Porter, and many more. Additionally, Randy and David have remixed or produced music for a variety of theater projects such as Zanna Don't (John Housman Theater), Matthew Passion (The Actor's Theatre), Rainy Days & Mondays (Fringe NYC), and My Big Gay Italian Wedding (St. Luke's Theatre). In 2012, BetBoyz music was featured in two film projects: the documentary Raid of the Rainbow Lounge, and Bear City 2 as well as being the music directors and producers for the YouTube series In the Dollhouse with Lina. Having previously been heard on the radio at GayRadioLive.com, SIRIUS, and at EnergyFM for Saturday Nights 'Club Energy' weekly show, and since December of 2017 Randy has been a member of the DJ/Producer roster on the popular internet dance music radio show EAGLEradio.PRO. In the awards category Randy is doing well: Winner 2007 DJ/Remixer/Producer of the Year Winner 2007 Circuit Tour of the Year for GayDays Tour Nominee 2007 Album of the Year for Centaur's GAYDAYS 4 Nominee 2007 Pool Party of the Year for GayDays Orlando – Saturday HX Magazine: Nominee 2005 Best Club DJ All of Randy's compilations and BetBoyz remixes are available on iTunes (search Randy Bettis & BetBoyz) and on Amazon.com.




| Key | Cabin Class | Price | Availability | Book Now |
| --- | --- | --- | --- | --- |
| | Royal Suite - Royal Deck | $7,499.00 / person | SOLD OUT | SOLD OUT |
| | Cat P Panorama Suites - Royal Deck | $5,999.00 / person | SOLD OUT | CALL NOW! |
| | Cat A Panorama Suites - Sapphire Deck | $5,699.00 / person | SOLD OUT | CALL NOW! |
| | Cat B Panorama Suites - Sapphire Deck | $5,499.00 / person | SOLD OUT | CALL NOW! |
| | Cat D Deluxe Staterooms - Indigo Deck | $4,699.00 / person | Call for Availability | BOOK NOW |
| | Cat E Deluxe Staterooms - Indigo Deck | $4,499.00 / person | SOLD OUT | BOOK NOW |
Included in this Journey
Large Panoramic Open-Air Balcony Suites & Deluxe Staterooms
Avalon Fresh Healthy Cuisine
Elegant, Contemporary Design & Decor
Bathrobes, Slippers & Spacious closets
Premium L'Occitane Bath Products
Enjoy Complimentary Cocktails, Wine, and Non-alcoholic Drinks throughout
the cruise
Active Shore Excursions Included in each Port

Club Lounge with 24-hr self-service station with complimentary cappuccinos, lattes, tea, hot chocolate & premium coffees, as well as treats throughout the day

Complimentary Wi-fi throughout the Ship
Friendly, English-speaking crew & Cruise Director
Not Included in this Journey
International Airfare
Trip Cancellation Insurance
Shipboard Purchases
Port Fees of $230 per Person
Prepaid Gratuities of $150 per Person
Pre and Post-cruise Package
Excursions not mentioned in the Itinerary
Please Note: A valid passport should have at least two blank visa pages and should be valid for at least six months beyond the return date.  Non-US Passport holders may be required to secure a visa. Arrival Airport Zurich (ZRH) and Departure airport Amsterdam (AMS). We strongly recommend purchasing comprehensive travel insurance when booking your journey. We can provide a quote for travel insurance upon request.