For gay travelers with a spirit of adventure and a penchant for fine things, luxury South Africa tours present unlimited opportunities for exploration and discovery in sophistication. Whether appreciating its modern art scene, learning about struggles for justice through historic sites, or glimpsing rare wildlife amid unfettered wildlands on luxury safari experiences, South Africa invites gay travelers to augment their perspectives through direct contact with both its natural and human environments. This is a place where modernity and tradition dance in harmonious rhythm and where the spirit of "ubuntu" – a profound African philosophy that speaks of interconnectedness and shared humanity – permeates the very air you breathe.
The following top experiences provide a taste of what makes this African country a premier destination for those open to memorable encounters with new places and peoples beyond any expectations, especially when you embark on unforgettable luxury South Africa tours.
1. Shop, Eat, and Explore Cape Town
Cape Town should be your first stop on your luxury South Africa tour for gay travelers. It offers a vibrant array of shopping, dining, and cultural activities to discover. From colorful craft markets with local handicrafts to designer boutiques along Long Street, you'll find unique gifts and treasures.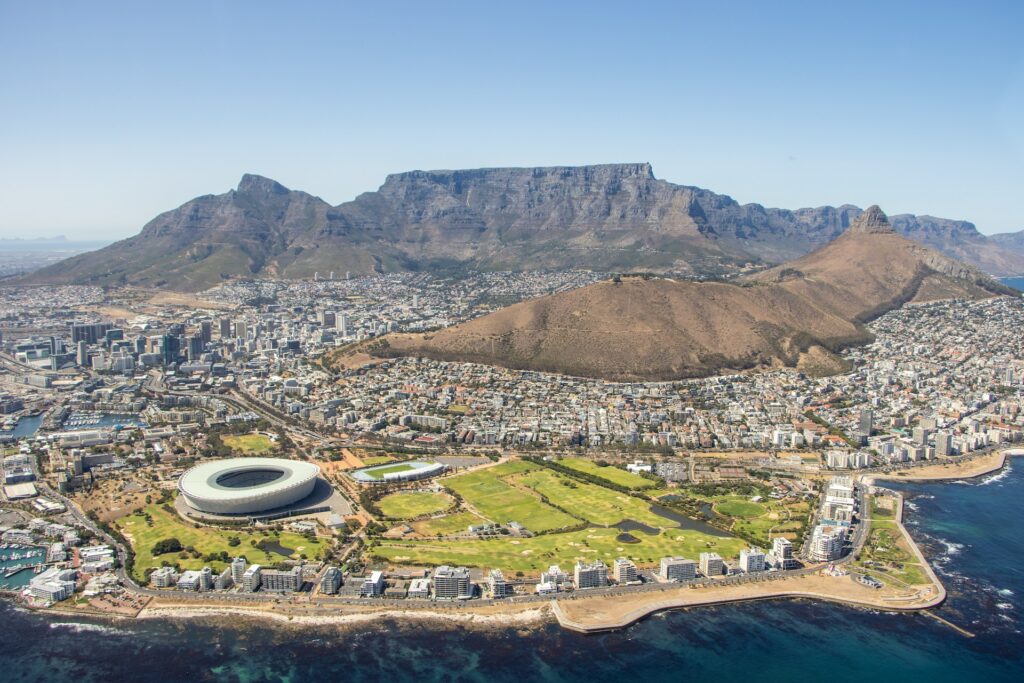 Stop at one of the city's acclaimed restaurants and sample dishes inspired by Portuguese, Dutch, Malaysian, and African influences. Visit the Victoria & Alfred Waterfront, with its historic architecture, entertainment venues, and boat rides.
2. Marvel at views of Table Mountain and Cape Point nature reserve
Venture outside the city to experience Cape Town's natural beauty up close. Take a cable car ride to the summit of Table Mountain for sweeping panoramic views of the city, ocean, and coastline below.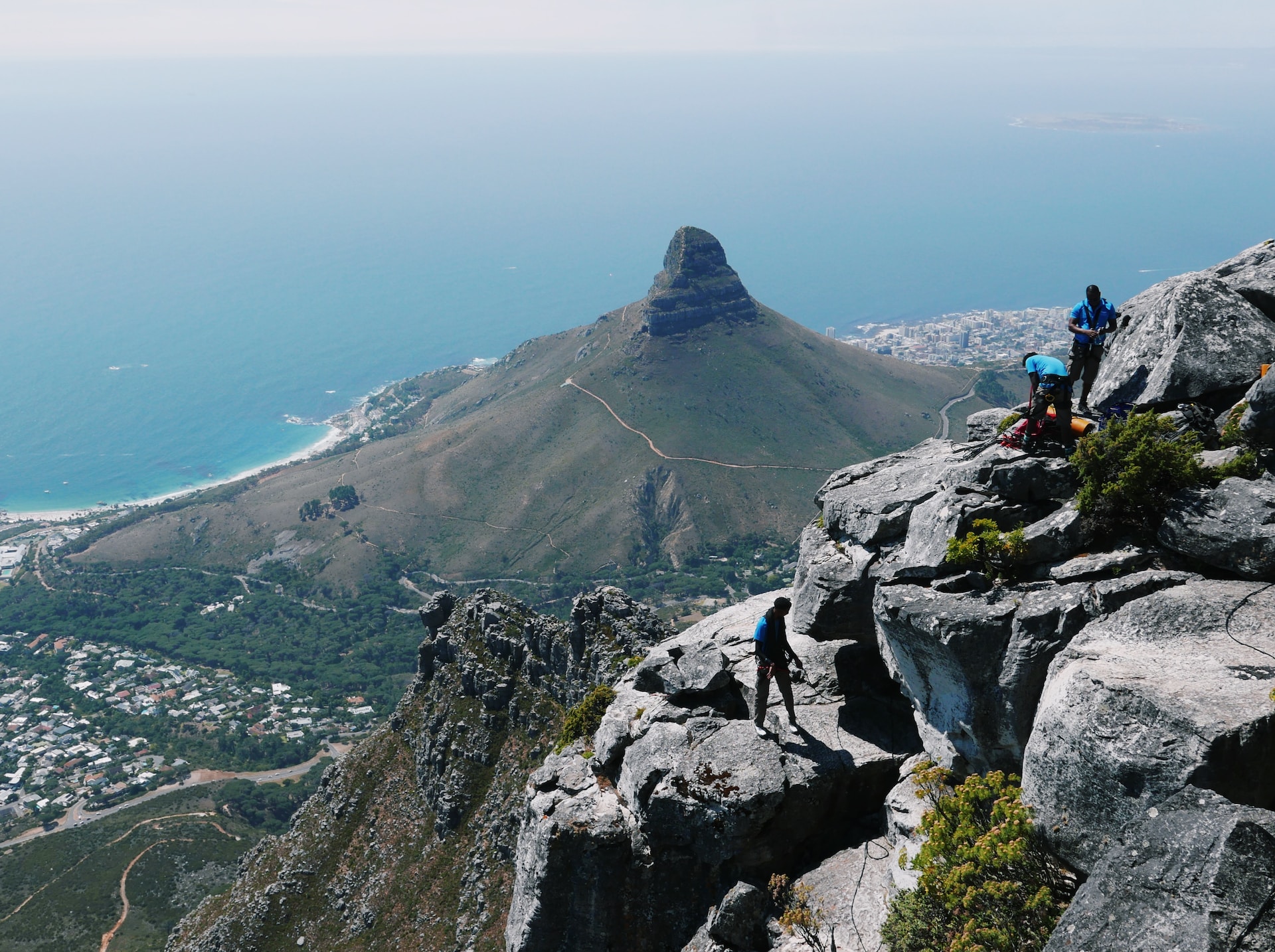 Extend your visit with a drive along the scenic Cape of Good Hope to Cape Point nature reserve. Here, you can spot a variety of indigenous plants and wildlife while gazing at vistas stretching all the way to Antarctica on clear days. Well-marked trails offer opportunities for moderate hikes amid the fynbos-covered cliffs with the crashing waves of the ocean as a backdrop.
3. See the penguins on Boulders Beach near Simon's Town
Just a short drive from Cape Town is the quaint fishing town of Simon's Town, where you can meet lovely penguins at Boulders Beach. This is one of the few places in the world where you can observe these fun-loving animals in their natural habitat. Here, you can watch these entertaining flightless birds waddle across the beach and play in the ocean. Young penguins learning to fish are especially entertaining to watch.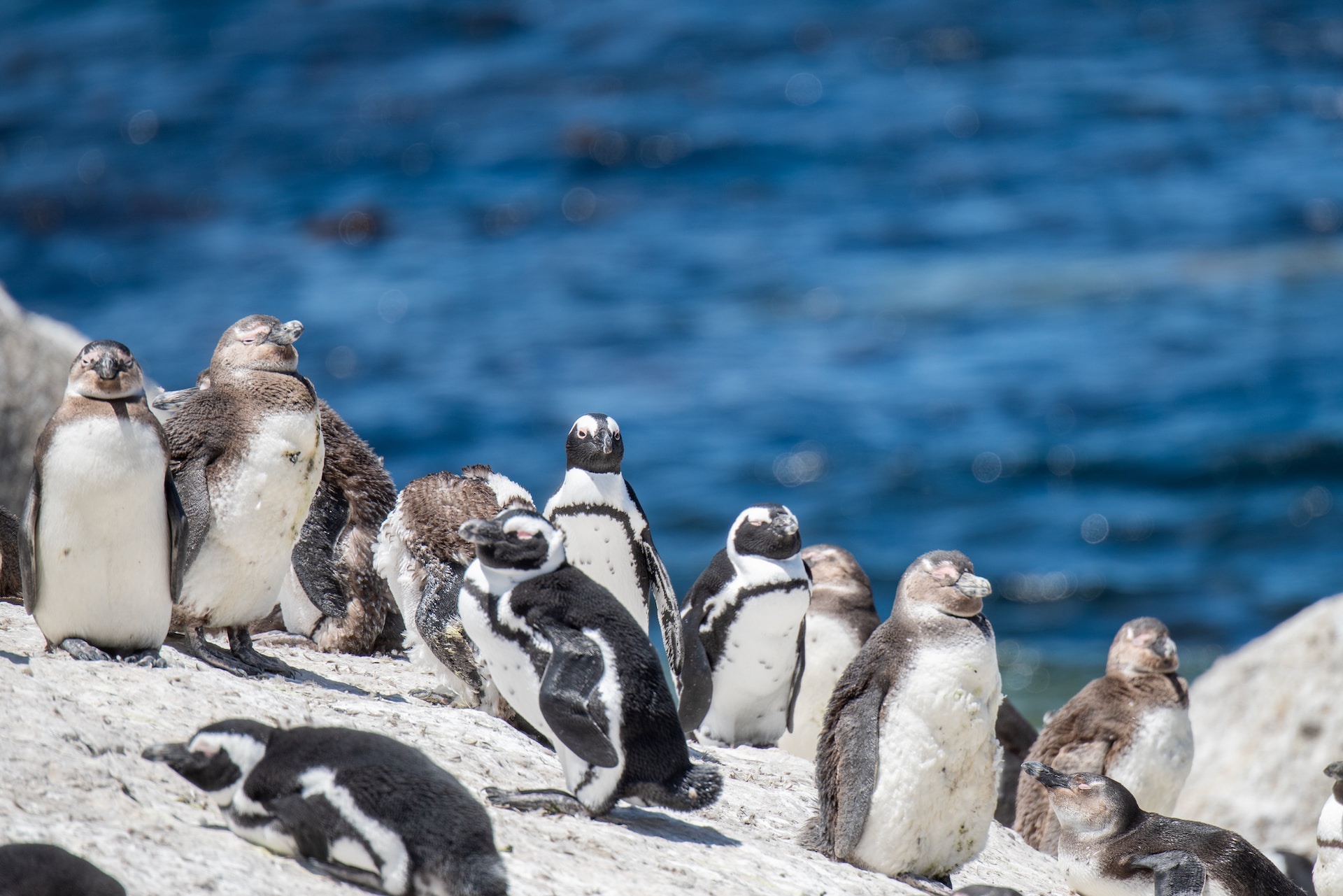 Be sure to keep your distance as instructed so you don't disturb these cute coastal residents. Dotted along the coast, you may also spot curious African penguins coming out of the water and occasionally interacting with visitors from a safe distance. Grab a coffee from one of the nearby food trucks and enjoy the sea views as you watch the penguins go about their day.
4. Visit Stellenbosch and Franschhoek Valleys in Cape Winelands
No luxury South Africa tour is complete without a visit to some of the country's finest wine regions. Nestled in the Western Cape region lies the Stellenbosch and Franschhoek valleys, which boast over 100 vineyards to sample award-winning varietals. Take a tour through lush vineyards flanking dramatic mountains backdropped against clear blue skies.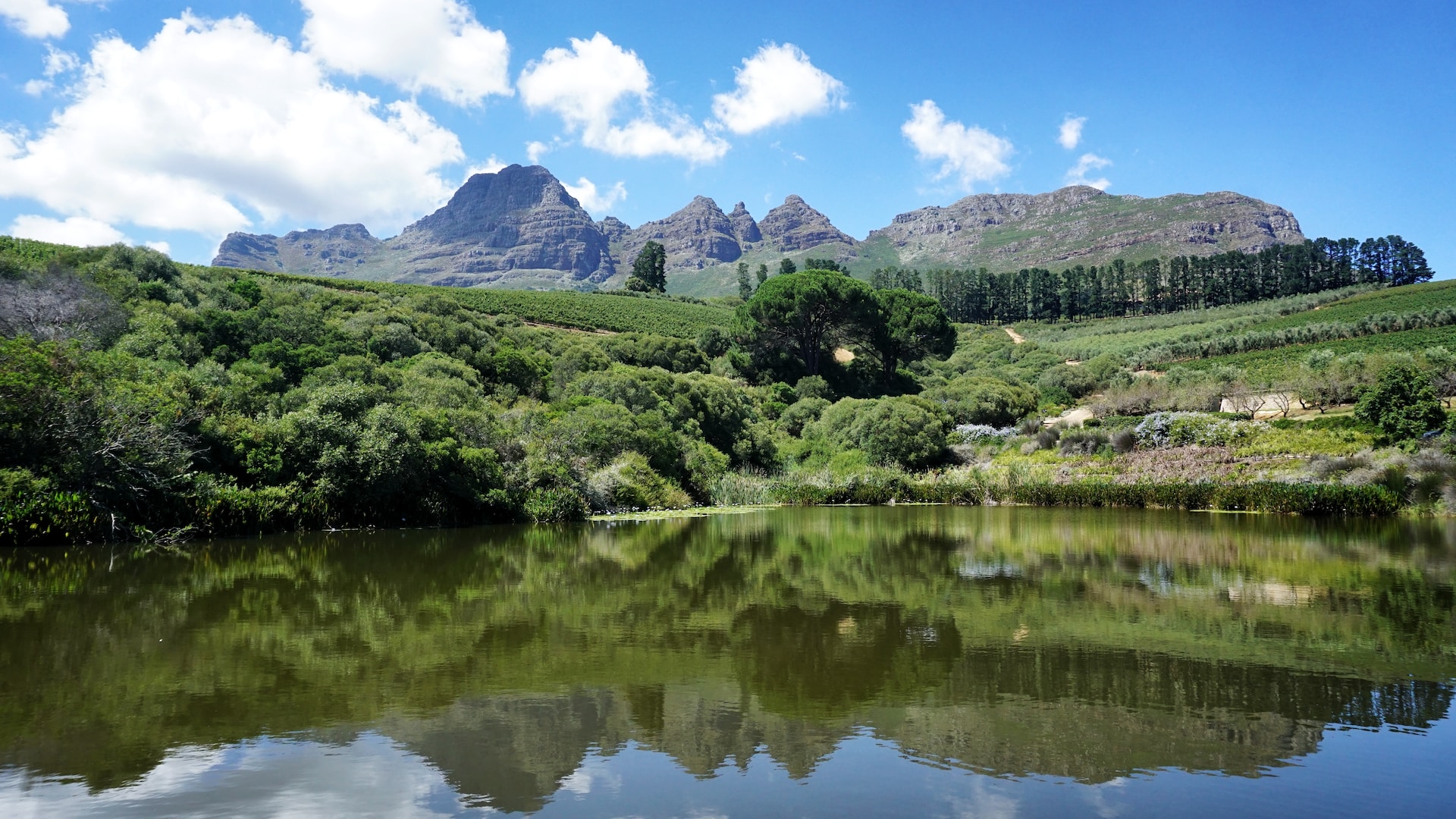 Taste subtle Chenins, fruit-forward Merlots, and complex Cabernet Sauvignons straight from the source. Enjoy gourmet lunches paired with fine wines at traditional Cape Dutch homesteads or boutique farm restaurants overlooking scenic vineyards. Discover why the region is renowned for its world class food and wine culture.
5. Go on an exclusive safari in South Africa's Sabi Sands Game Reserve
Delight in an unparalleled wilderness experience at Sabi Sands Game Reserve. Find an LGBTQ+owned tour company offering exclusive safaris in South Africa for a fun and tailored experience as you observe the 'Big Five' in their natural habitat.
Revel in the comfort of luxurious lodges, designed to blend seamlessly with the surrounding environment, ensuring a harmonious blend of nature and opulence. Every minute detail, from private game drives to personalized service, is curated to provide an unforgettable journey steeped in inspiring encounters and premium comfort.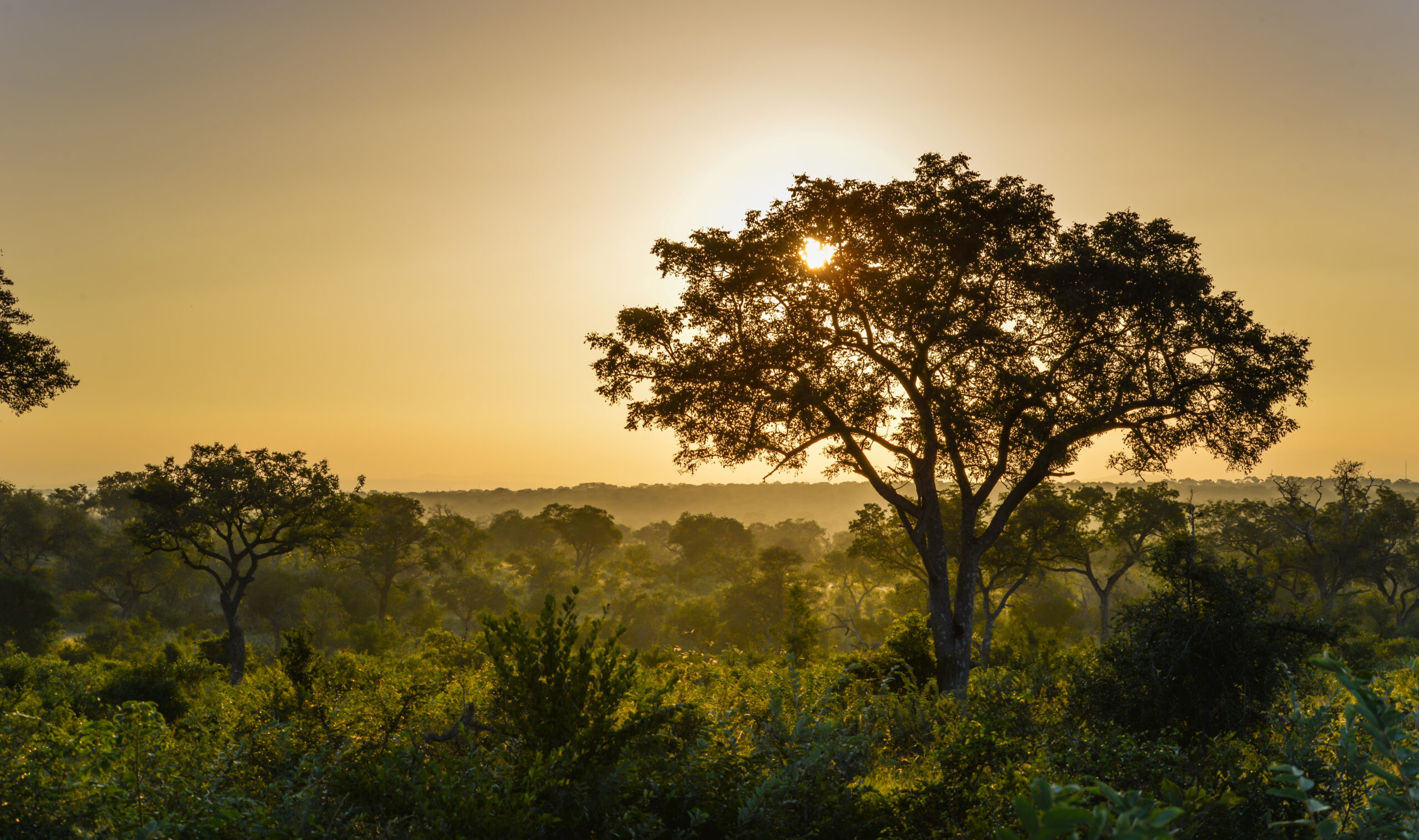 6. Experience a Traditional Boma Dinner under the stars at Sabi Sands
Discover the magic of African culture with a traditional Boma Dinner at Sabi Sands. Underneath a tapestry of twinkling stars, you'll dine on authentic African dishes, surrounded by the harmonious sounds of local music and the wild. This immersive experience is more than a meal; it's a chance to connect with the heart of South Africa through its flavors.
7. Cruise along the Zambezi River at sunset
Sail into tranquility with a scenic sunset cruise along the Zambezi River. Marvel at the vibrant hues of the setting sun as they paint the sky, reflecting on the gentle river waves. Keep an eye out for hippos and crocodiles basking along the banks and flocks of birds returning to shore. This tranquil journey is a perfect blend of nature, relaxation, and enchanting views, offering a unique perspective of this magnificent river.
8. Experience the awe-inspiring spectacle of Victoria Falls
Known locally as Mosi-oa-Tunya, meaning "the smoke that thunders," this UNESCO World Heritage site is a breathtaking natural wonder that spans a mile in width. Allow the mist to caress your face as you stand in awe of the cascading water tumbling into the gorge below.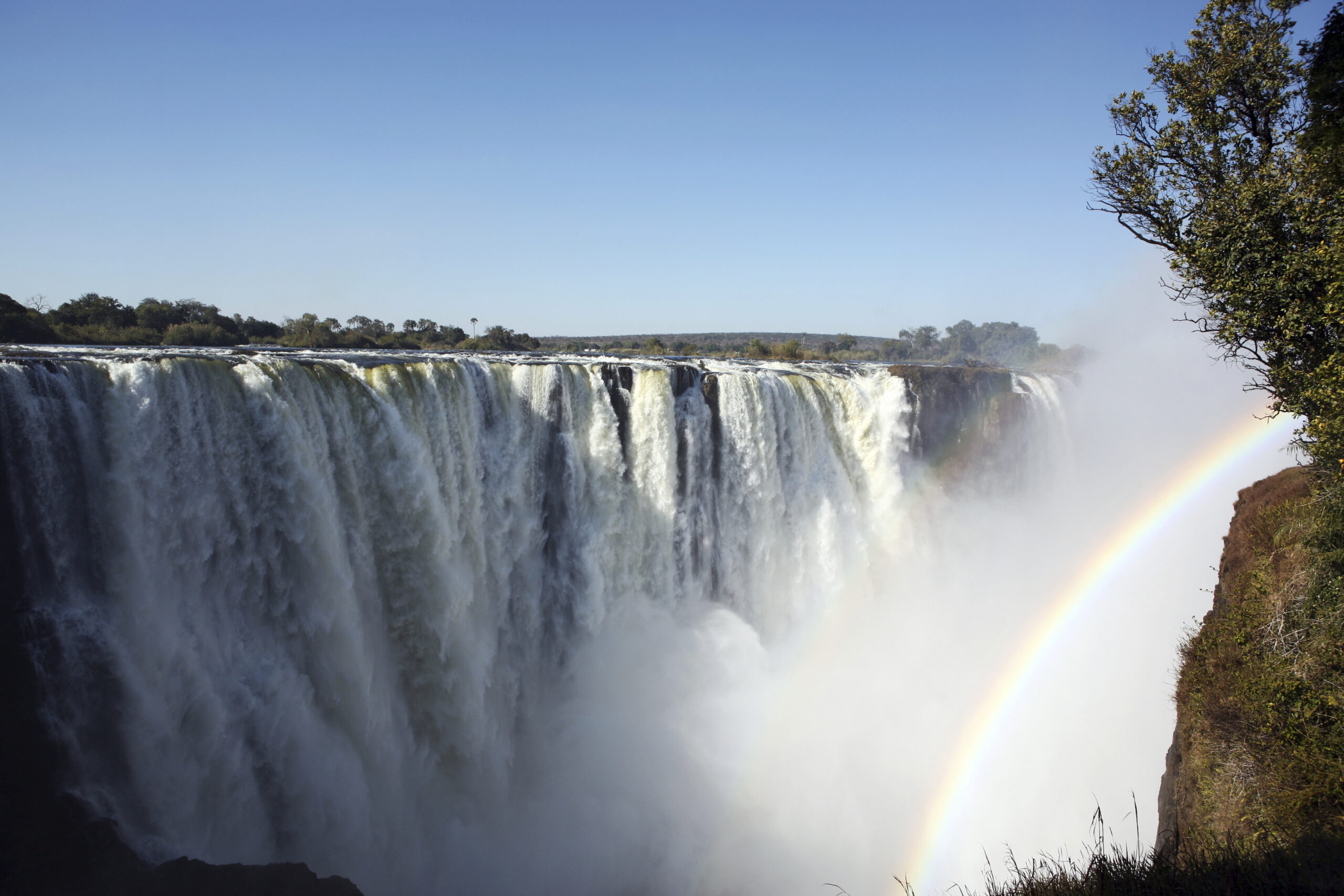 Venture into the surrounding rainforest, a sanctuary for exotic flora and fauna, and elevate your luxury South Africa tour with exhilarating helicopter rides offering panoramic views of this magnificent spectacle. To make your journey even more unforgettable, don't miss a visit to an elephant sanctuary in the region, where you can connect with these majestic creatures in a meaningful way.
9. Browse art galleries and museums in Johannesburg
Embrace Johannesburg's vibrant culture by exploring its exquisite art galleries and museums that celebrate South Africa's rich cultural heritage and history. The Apartheid Museum, in particular, provides a profound and moving experience, offering visitors a deep understanding of the country's struggle for freedom and equality.
Other must-visit spots include Museum Africa, dedicated to African arts and culture, which houses countless treasures, and The Everard Read Gallery, known for representing established and emerging contemporary artists.
10. Enjoy sunsets over the African savanna
Nothing quite matches the awe-inspiring beauty of a sunset over the African savanna while out on one of the luxury South Africa tours in game reserves. Golden light bathes the open plains as elephants, giraffes, and other wildlife make their way to watering holes for the evening. This is a truly unforgettable experience that awaits you on your journey to South Africa.
The changing colors of the sky and landscapes will take your breath away. Many lodges have viewing platforms, or you can spot wildlife on an evening game drive as sunshine gives way to a twinkling starscape. It is a magical way to end the day.
In the ever-unfolding journey of life, the moments that truly define us are those when we step into the unknown, venture beyond our comfort zones, and embrace profound experiences. South Africa, with its captivating landscapes and rich culture, beckons us to do just that. It's a place where new horizons open before us, where the unfamiliar becomes extraordinary.
These experiences are not just memories; they are the building blocks of our understanding of the world and our place in it. They remind us of the profound impact that travel can have on us. Every new encounter, every breathtaking vista, and every cultural immersion enriches our lives, broadens our perspectives, and inspires us to seek out new adventures.
So, whether you're savoring the flavors of local cuisine, witnessing the wonders of nature, or immersing yourself in the culture and history of a place, let every moment be a reminder of the boundless opportunities that luxury South Africa tours afford us. May your future journeys to this breathtaking destination continue to inspire, enlighten, and fill your heart with the joy of discovery.
---