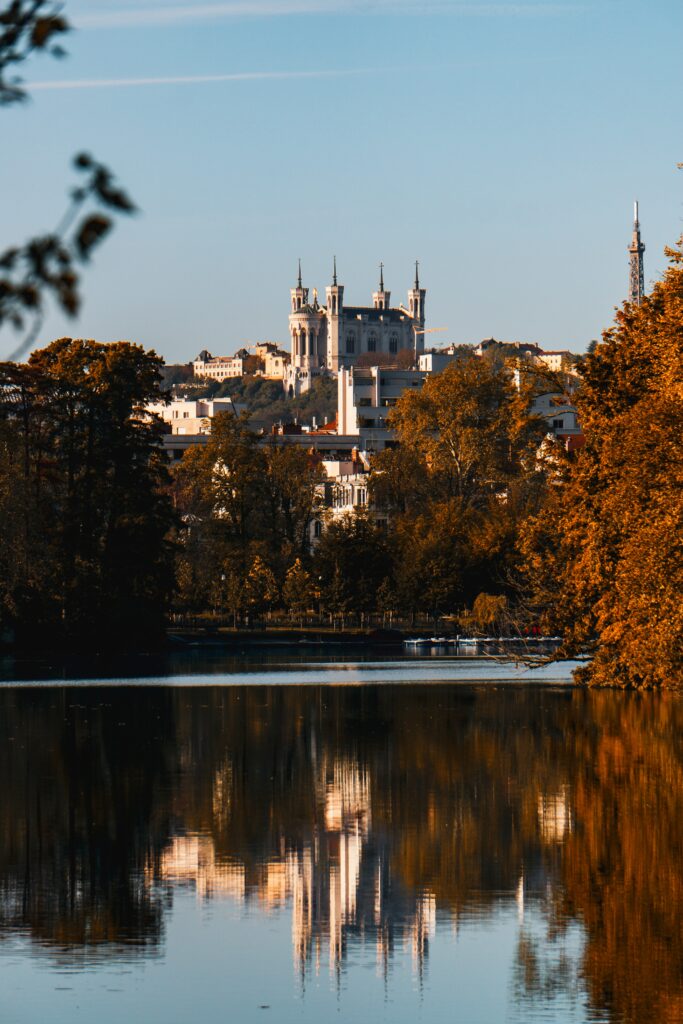 The Essence of Burgundy & Provence River Cruise
June 4 – 11, 2024
7 Nights/ 8 Days
from $4,599 per person – Limited to 120 guests
Private Charter of Avalon Poetry II
Bonjour, mes amis! Come indulge in French food, wine, and song on our first curated luxury cruise experience down the Saône and Rhône Rivers.
CRUISE HIGHLIGHTS & AMENITIES:
Complimentary cocktails and wine throughout the voyage
Cruise Your Way – choose the tours, activities, and events that interest you most
Immersive workshops – from cooking classes to painting lessons
Daily fitness and wellness activities on-board
Dress up for theme parties and t-dances on this private LGBTQ+ cruise
Curated on-board entertainment and special events
French wine tasting
Energetic excursions – biking and hiking through scenic locals
Visit elegant chateaux, iconic art collections, and taste your way through the culinary capital of Lyon

Marvel at the grand Papal Palace in Avignon
Embark on a luxurious river cruise experience with Source Journeys as we take you on an unforgettable journey through Burgundy & Provence. This is a private LGBTQ+ charter on the beautiful Avalon Poetry ll. Join 120 friends – new and old – to discover the lyrical landscapes of Provence, from the winding back roads to the fields of lavender and ancient olive groves. Together, taste the delectable flavors of Burgundy and Provence while discovering the rich history of the region. From the Roman past of Chalon-Sur Saone to the grand Papal Palace in Avignon, private excursions will ensure you can share in the endless beauty of this exquisite destination.
The Avalon Poetry II features two full decks of Panorama Suites with wall-to-wall, floor-to-ceiling panoramic windows that create river cruising's only Open-Air Balcony. There are active choices, like biking and hiking. Or more relaxed, informative private excursions that will immerse you in the rich history. And of course, fantastic on-board entertainment, the best in local cuisine, and free flowing cocktails and wine throughout the voyage. The memories of this French river cruise will stay with you for a lifetime, leaving a lasting impression on your palate and in your heart. We are excited to welcome you on this carefully curated itinerary to savor the essence of France.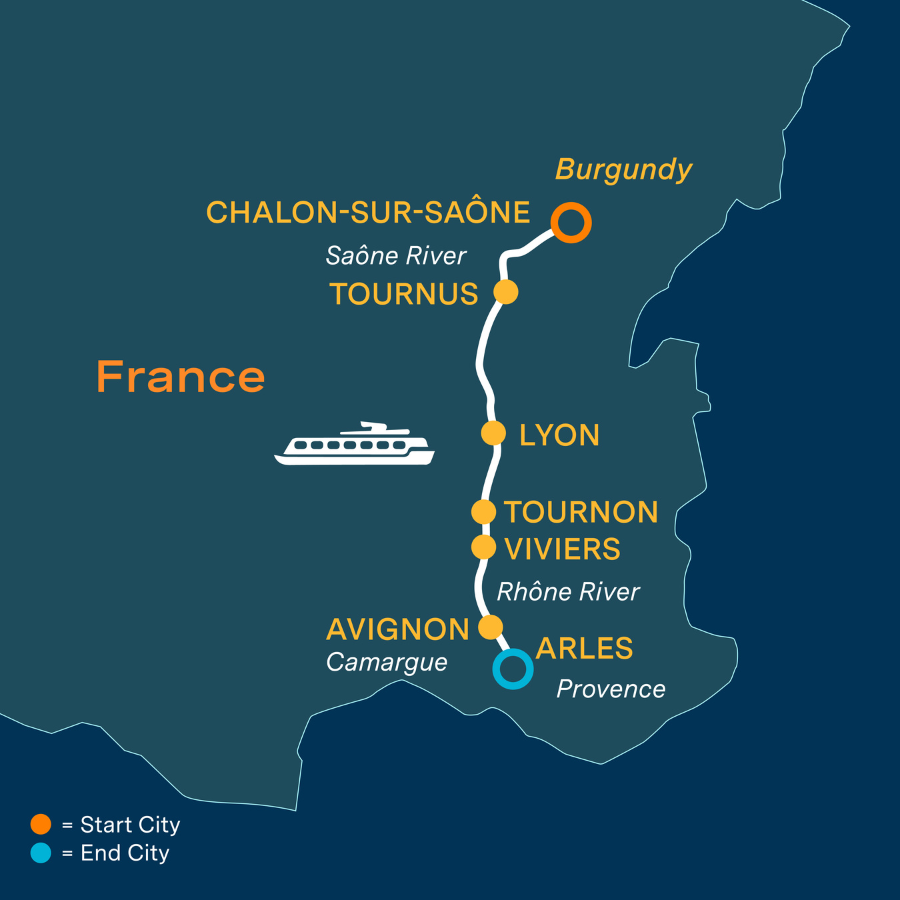 Chalon-sur-Saône – The Perfect Place to Begin
Our escape from the hustle and bustle of everyday life begins in Chalon-sur-Saône, a charming and picturesque town located in the Burgundy region of France. The beautiful Avalon Poetry II awaits us on the banks of the Saône River. Before embarking on our journey, consider exploring the town center, full of quaint and delightful shops and cafes, perfect for strolling and taking in the local culture. The town also has a rich history, with many historic sites and monuments to explore. In the evening, we will all gather in the ship dining room for our welcome dinner.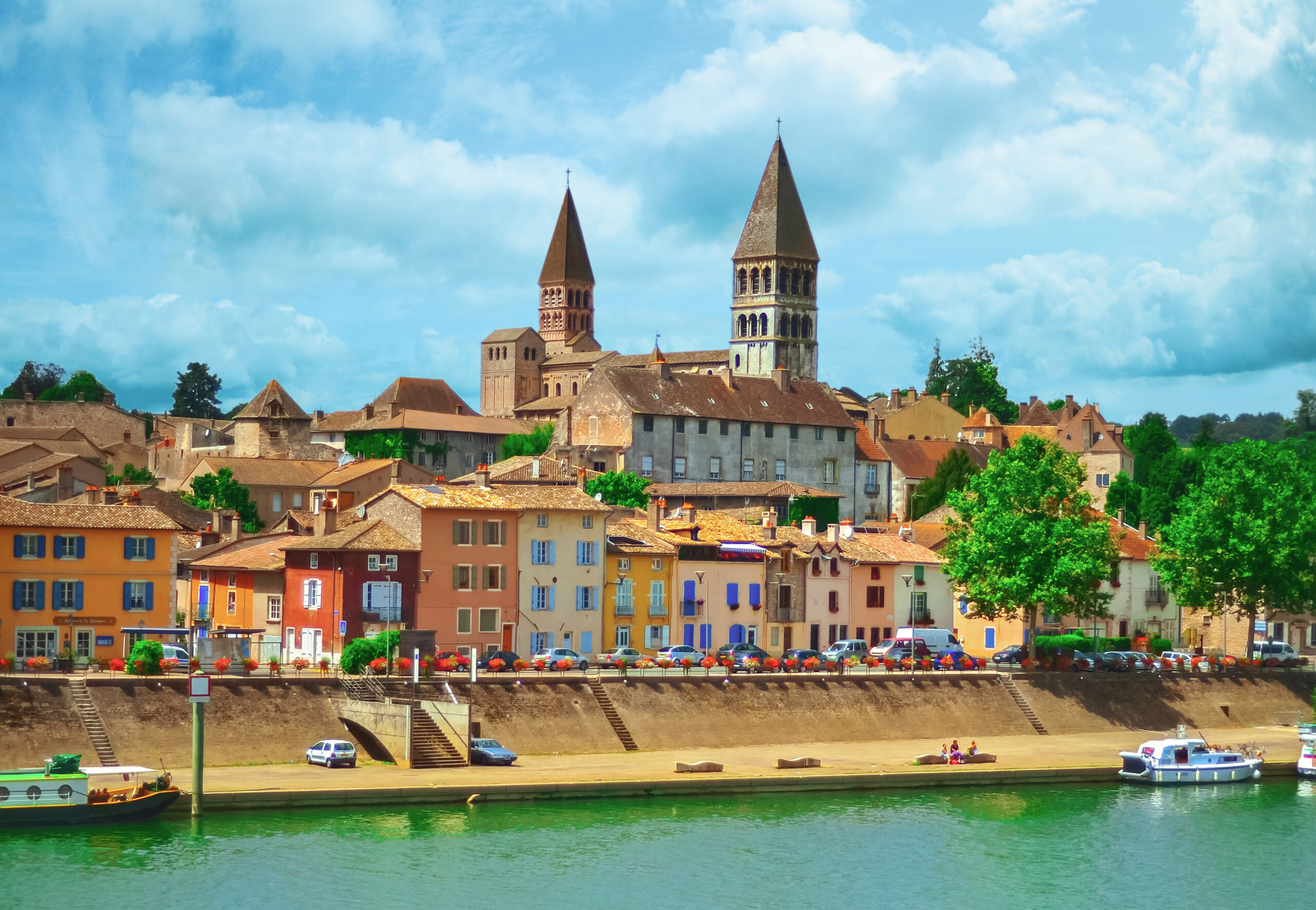 Tournus –  A Jewel of Southern Burgundy
Our first stop is the charming town of Tournus where relaxation seems to be promised on every street. Join a private group tour to be immersed in the town's historic wonders. Share in the experience of discovering the town's monastic heritage and visiting the impressive Romanesque abbey, one of the oldest and most important in the region. Did someone say, "wine tasting?" After lunch, take an optional guided group excursion to explore the nearby wine cellars of Chardonnay, where you can taste and purchase wines from the region. All the history buffs are invited to take an optional visit together to the Castle of Cormatin, a stunning Renaissance castle that offers a glimpse into the past. End the day with a relaxing cruise along the Saône River, taking in the enchanting scenery and enjoying a glass of wine. As the evening approaches, we will gather on board for an interactive Wine and Cheese pairing workshop, learning how to pair different cheeses with wines from the Burgundy region.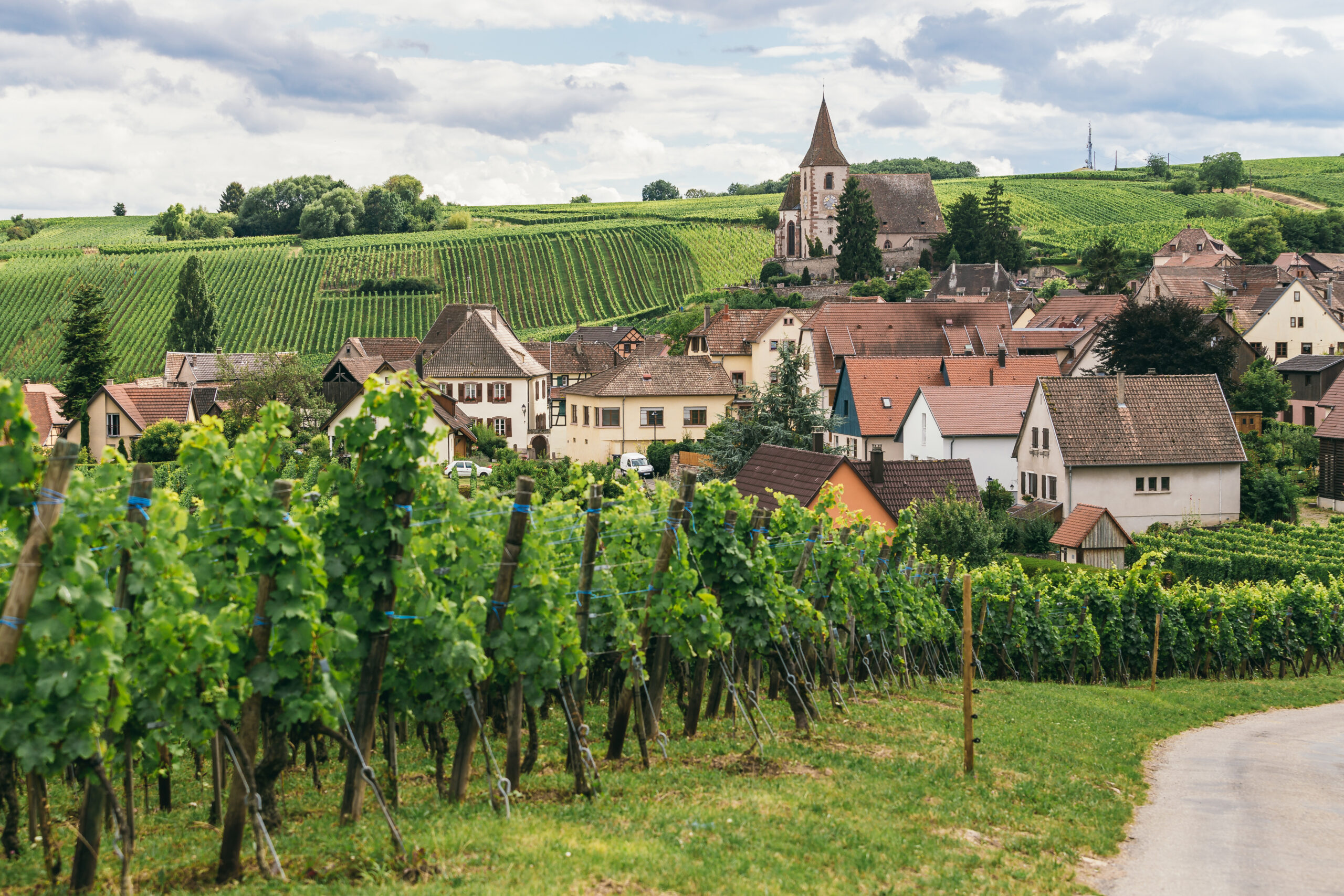 Lyon – Adventures in Food and Wine
Welcome to the "Capital of French Gastronomy". Upon arrival, everyone is encouraged to explore Lyon's old town, designated as a UNESCO World Heritage Site. Wind your way through the local food markets and learn about traditional French ingredients and delicacies. Discover the city's rich culinary heritage and taste the local specialties such as the traditional "Quenelle" or "Quenelle de Brochet." Indulge with your friends at a local bouchon, a traditional Lyonnais bistro and taste the local dishes such as "tablier de sapeur" or "poulet à la lyonnaise." Learn about the city's wine culture and taste some of the local wines from the region.
The rest of the day is free to explore, relax, or shop in France's third-largest city. One option for active travelers is a bike ride from the ship to explore even more local produce markets and parks. For those who want a more leisurely pace, take a walking tour of over 100 murals around the city. We recommend everyone visit the famous silk district of Lyon, where you can learn about the history of silk production and even purchase silk fabrics and scarves as souvenirs.
Back on board, our overnight stay in Lyon will include an informative evening lecture about WWII & the French Resistance.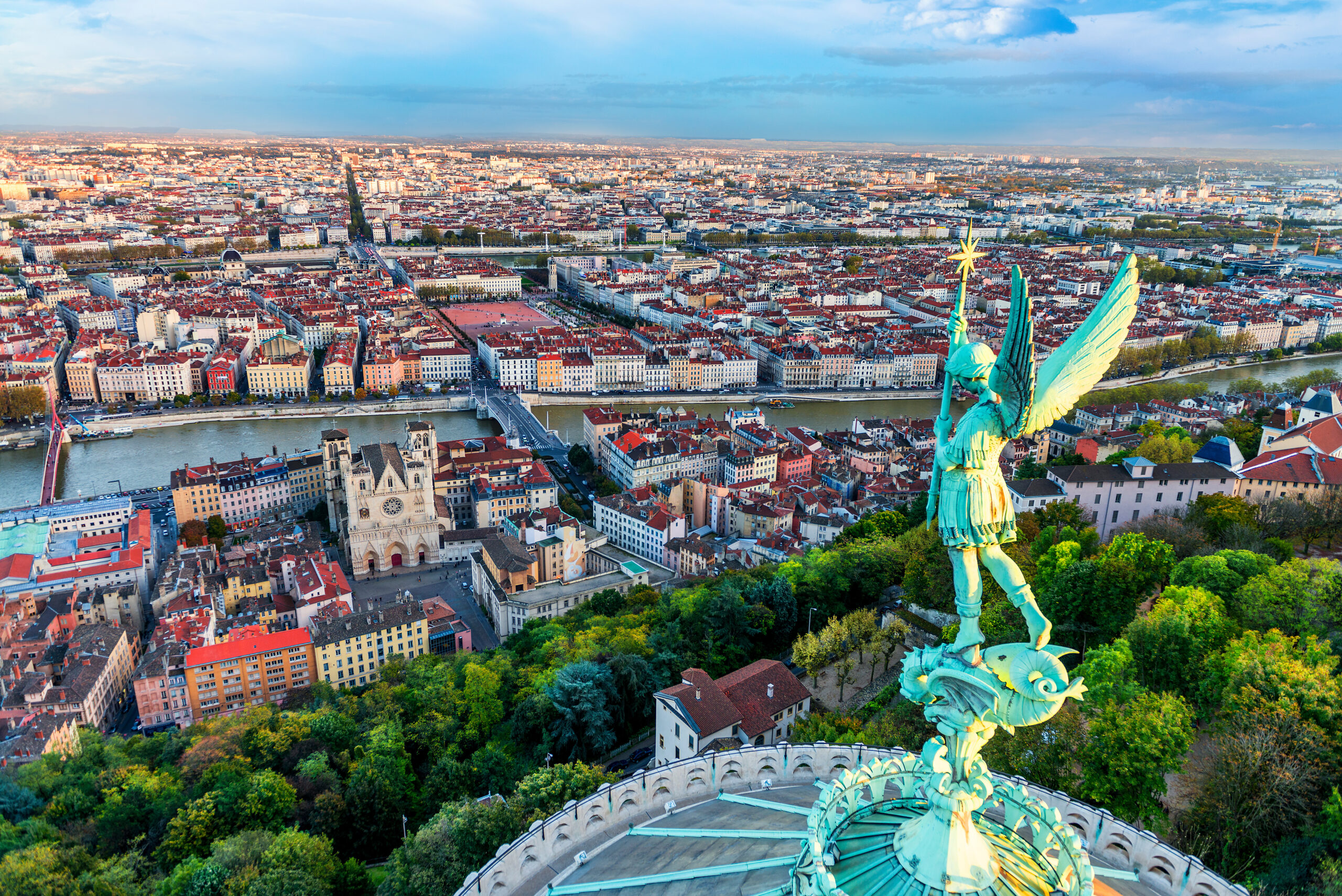 Lyon – Where Seconds Are Encouraged
A second day in Lyon is perfect for relaxing and enjoying the onboard amenities. For those who want to explore the town further, there is still so much to see and do. Book a bike tour of Lyon's architectural district, riding over bridges and along the banks where the Rhône and Saône rivers meet. Or book a more casual walking tour through the charming streets of the city's historic district, including the Fourvière Hill, where you can see the impressive Basilica of Notre-Dame de Fourvière.
Be sure to be back on board to enjoy dinner and evening entertainment.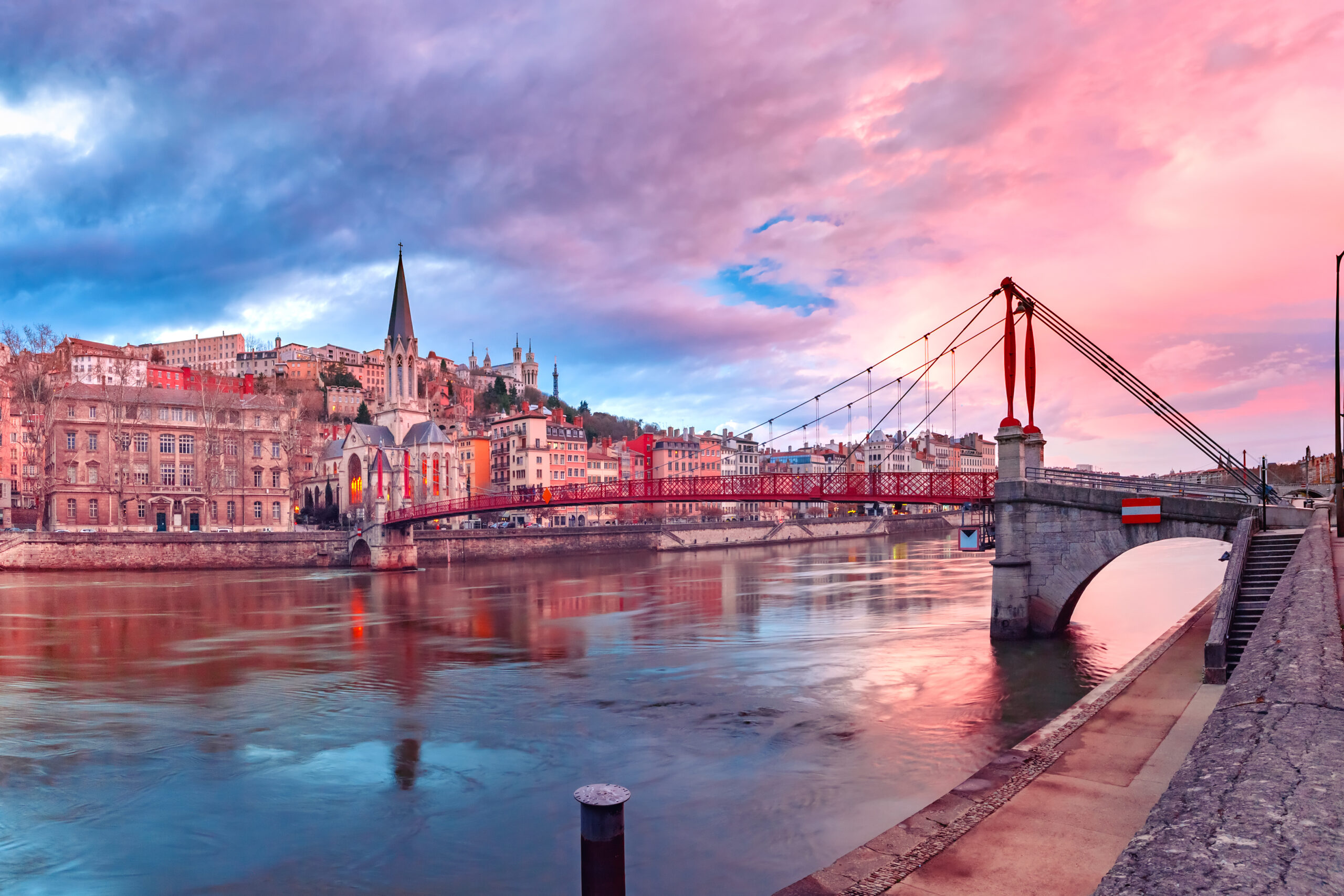 Tournon-Viviers – The Breathtaking French Countryside
Experience the beauty and history of the French countryside on the Tournon-Viviers leg of our river cruise. You'll be treated to picturesque vineyards and stunning castle views, with plenty of opportunities to explore Tournon and Viviers, two of France's oldest medieval cities.
There are so many options for large and small group excursions. Hike through the vineyards, taking in the breathtaking views from the hills. Take a morning guided walking tour to explore Tournon, where you'll see its 16th-century castle and Roman ruins. After lunch, sail to Viviers, a charming French country village. Take a late afternoon guided walking tour to explore the pale-stone buildings of Viviers, including its Romanesque cathedral and Old Town, with a mix of historical Christian, Roman, and medieval influences.
In the evening, we'll cruise to Avignon, where we'll stay overnight.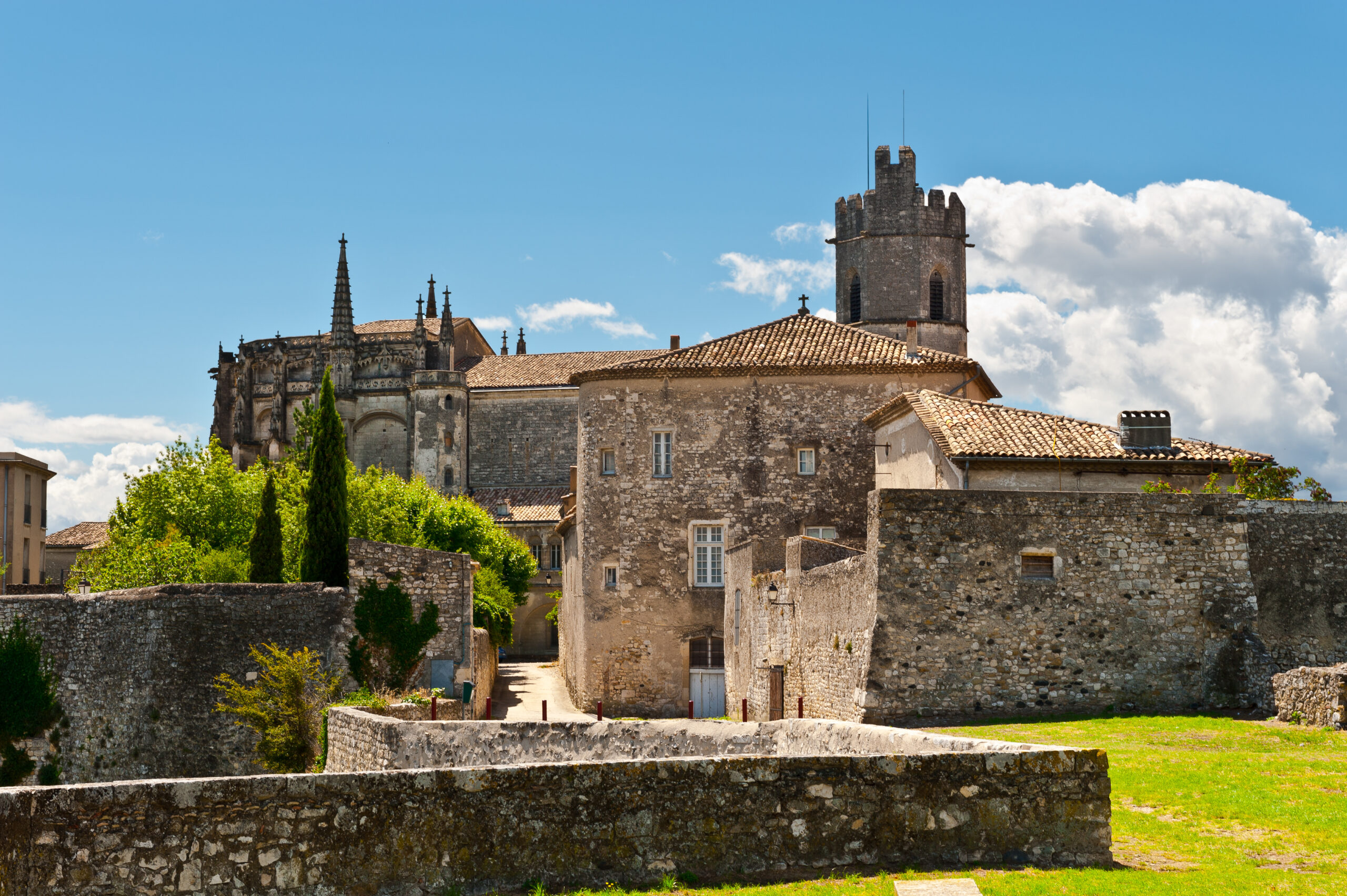 Avignon – The City of Popes
Avignon, a picturesque city in Provence, offers a unique blend of art and history. This is the City of Popes, where you can start your day with a guided tour of the Papal Palace. It is a magnificent 14th-century palace, which was once the residence of the Popes during the 14th century. Stroll through the charming streets of Avignon's Old Town, a UNESCO World Heritage Site, and discover the famous Avignon Bridge, also known as the Pont d'Avignon, and the impressive Saint-Bénézet bridge.
For those who want to explore deeper, there is the nearby village of Châteauneuf-du-Pape, known for its wine production. There, immersion in local wines and the stunning Châteauneuf-du-Pape Castle await. Back on board for dinner, we will gather on the deck to marvel at the evening sights as we cruise to Arles.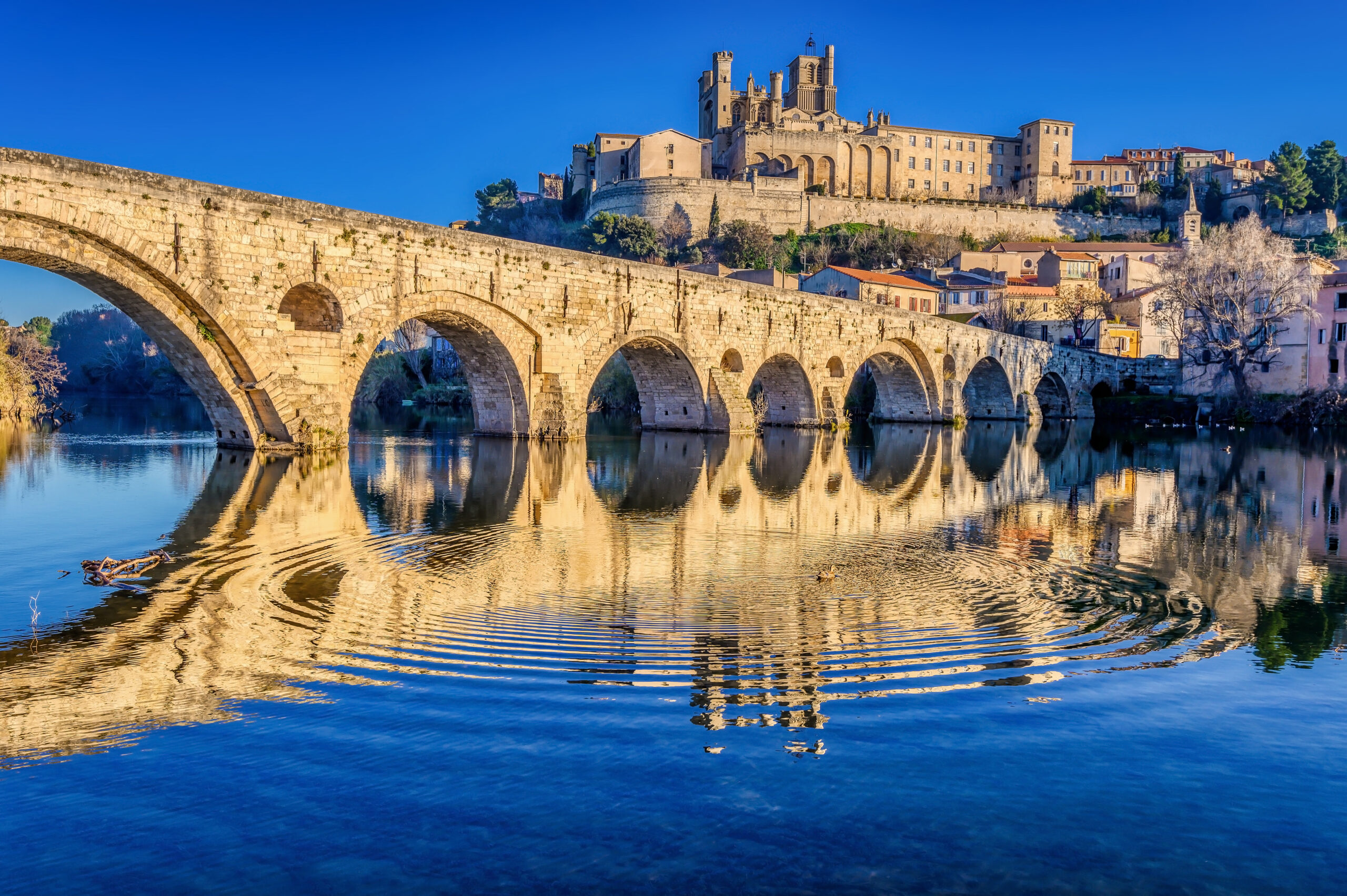 Arles – A Jewel Inside Roman Walls
Arles is beloved for its well-preserved Roman and Romanesque monuments and picturesque streets. Our first day here offers a painting workshop to learn the techniques of Vincent van Gogh. If you prefer, there will be a guided walking tour of this captivating city of the Provence region, where we will visit the Roman Amphitheater.
There is nothing better than an afternoon stroll through the charming streets of Arles' Old Town. Discover its many historical sites, including the Church of St. Trophime, a masterpiece of Romanesque art, and the Alyscamps, a Roman necropolis dating back to the 1st century AD. Also, we offer an optional group tour to the nearby Camargue region, known for its wild landscapes, traditional culture, and famous white horses. The evening is yours to explore the city. Put together a small group and take a leisurely stroll in the old town. Make sure to stop at Le Cafe Van Gogh for a glass of wine.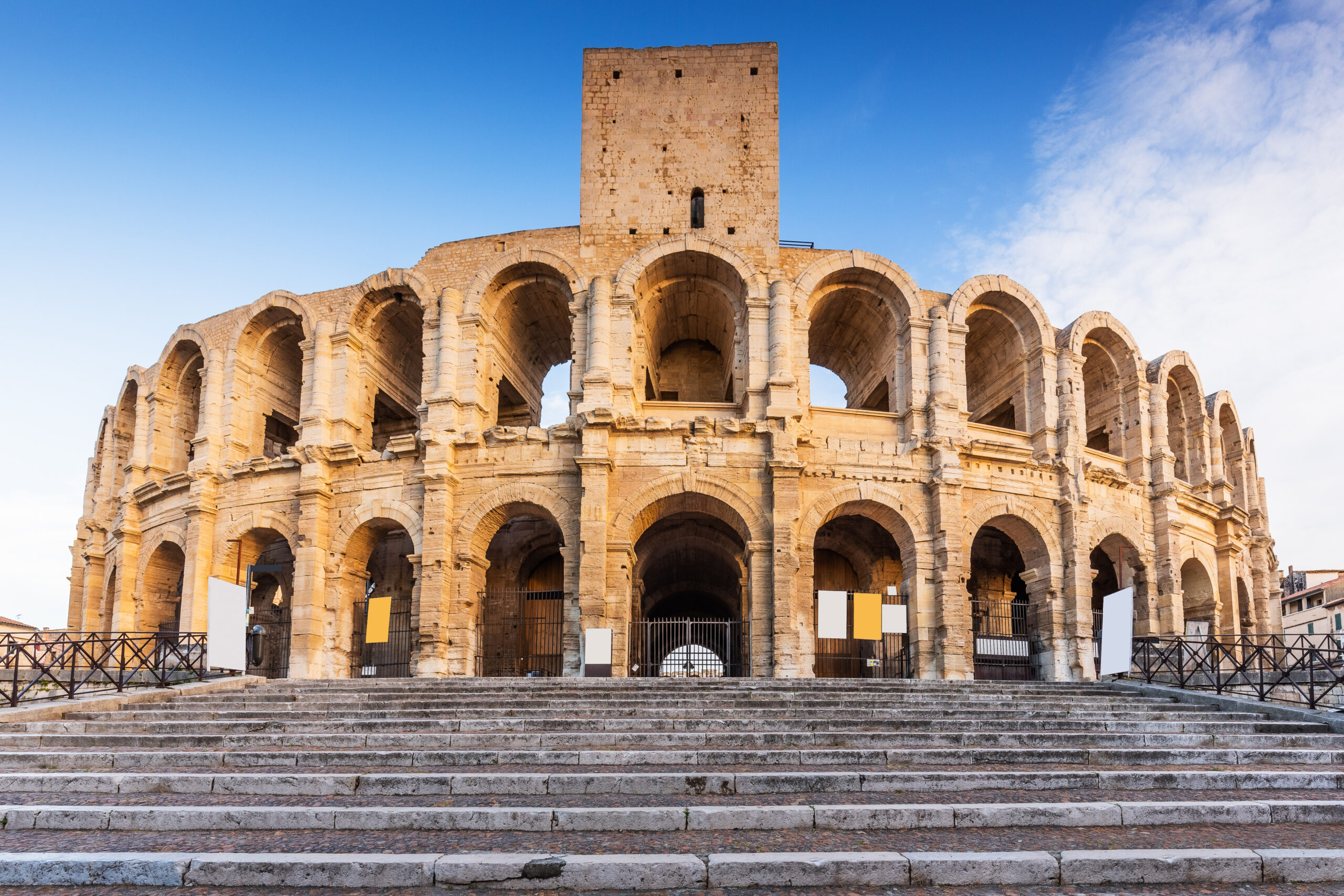 Arles – Au Revoir
Join us on board for a farewell breakfast, where we'll have the opportunity to reflect on our wonderful memories during the trip. After breakfast, we encourage everyone to take one final stroll through the charming streets of Arles. Take in its intangible magic that has been a source of inspiration for many artists and writers. We'll then disembark from the ship and help you with your luggage. Our itinerary may have ended, but we know the journey continues through the friendships and experiences we've shared on this wonderful river cruise.
If you would like to extend your stay in Paris or the French Riviera, the Source Journeys team is available to arrange everything.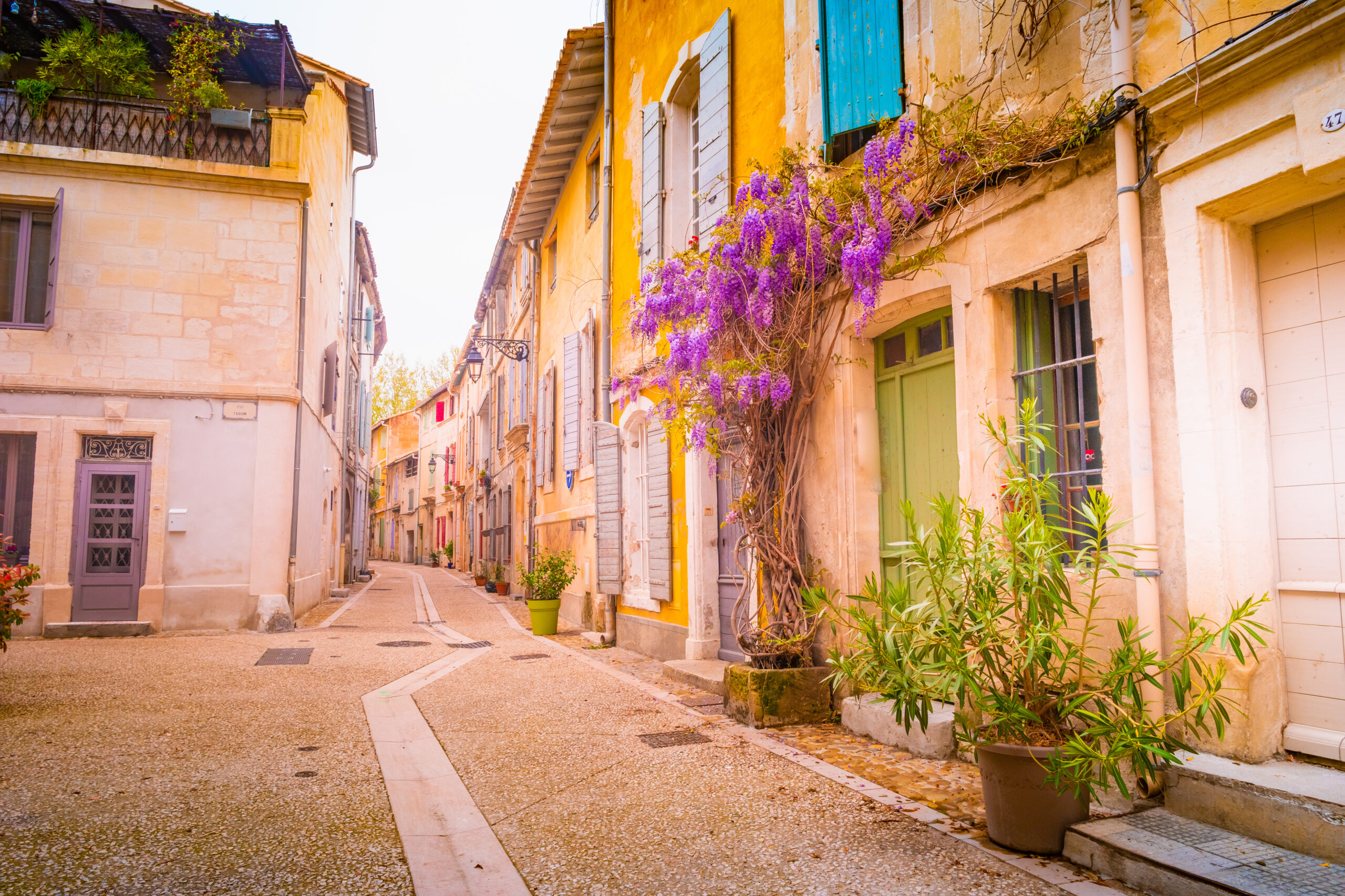 Pre-Cruise: Paris Discovery
2-Night Extension at L'Hotel Du Collectionneur – June 2-4, 2024
Priced per person $925 based on Double occupancy. Single Room $1399.
Inclusions:
Breakfast and Porterages
Paris City Highlights Tour
Welcome Reception
Luggage Transfer from Paris to the ship
Paris Hotel transfer to the train station (Gare de Lyon)
High-Speed Train to Dijon
Transfer from Dijon to the Ship
The Source Avalon Poetry II Experience
Welcome Aboard the Avalon Poetry II
The Avalon Poetry II offers a delightfully intimate cruise setting. Like its sister Suite Ships, the Poetry II features two full decks of Panorama Suites with wall-to-wall, floor-to-ceiling panoramic windows that create river cruising's only Open-Air Balcony. With a spacious 200 square feet, Panorama Suites are more than 30% larger than the industry standard. Stretch out at day's end and wake to the world at your feet with the Comfort Collection bed that faces the view. It truly is a view with a room! Onboard amenities include an alternative dining option in the Panorama Bistro, complimentary computer use in public areas and Wi-Fi access, a Fitness Center, and a spacious Sky Deck with premium lounge chairs, a whirlpool, and light al fresco lunches at the Sky Bistro. The Avalon Poetry II truly is poetry in motion!




300 sq ft. Open Air Balcony. Royal Deck
200 sq ft. Open Air Balcony. Royal & Sapphire Deck (Cat P, A, B)
172 sq ft. Window. Indigo Deck (Cat D, E)
| Key | Cabin Class | Price | Availability | Book Now |
| --- | --- | --- | --- | --- |
| | Royal Suite - Royal Deck | $7,799.00 / person | Sold Out | BOOK NOW |
| | Cat P Panorama Suites - Royal Deck | $5,989.00 / person | Limited | BOOK NOW |
| | Cat A Panorama Suites - Sapphire Deck | $5,799.00 / person | Available | BOOK NOW |
| | Cat B Panorama Suites - Sapphire Deck | $5,699.00 / person | Available | BOOK NOW |
| | Cat D Deluxe Staterooms - Indigo Deck | $4,699.00 / person | Available | BOOK NOW |
| | Cat E Deluxe Staterooms - Indigo Deck | $4,599.00 / person | Limited | BOOK NOW |
Royal Suite - Royal Deck
$7,799 per person
Cat P Panorama Suites - Royal Deck
$5,989 per person
Cat A Panorama Suites - Sapphire Deck
$5,799 per person
Cat D Deluxe Staterooms - Indigo Deck
$4,699 per person
Cat E Deluxe Staterooms - Indigo Deck
$4,599 per person
Included in this Journey
Large Panoramic Open-Air Balcony Suites & Deluxe Staterooms
Avalon Fresh Healthy Cuisine
Elegant, Contemporary Design & Decor
Bathrobes, Slippers & Spacious closets
Premium L'Occitane Bath Products
Enjoy Complimentary Cocktails, Wine, and Non-alcoholic Drinks throughout
the cruise
Active Shore Excursions Included in each Port

Club Lounge with 24-hr self-service station with complimentary cappuccinos, lattes, tea, hot chocolate & premium coffees, as well as treats throughout the day

Complimentary Wi-fi throughout the Ship
Not Included in this Journey
International Airfare
Trip Cancellation Insurance
Shipboard Purchases
Port Fees are $250 per person
Prepaid Gratuities are $160 per person
Pre and Post-cruise Package
Excursions not mentioned in the Itinerary
Please Note: A valid passport should have at least two blank visa pages and should be valid for at least six months beyond the return date.  Non-US Passport holders may be required to secure a visa. A deposit of $750 per person is required to secure a stateroom. Arrival Airport Paris (CDG) and Departure Airport: Marseille (MRS). We strongly recommend purchasing comprehensive travel insurance when booking your journey.