Traveling through the vastness of India is an exercise in adapting to contrasts. Nowhere is this more apparent than when traveling through Southern India. Northern India, as featured in my first India for LGBTQ+ Travelers Article, is strongly Hindu and Sikh in its population, food, customs, and cultural highlights. Southern India is more Christian, Jain, and Muslim-influenced.
My experiences in Southern India are anchored around Mumbai, the commercial epicenter of the country. Previously called "Bombay," I found the city to be, in one word, "cool." It's investing in modern amenities and attracting leading tastemakers from around the country and the world. This creates an opportunity for any traveler to India to experience a sophisticated, modern city being born. If you ever wished you could have seen New York City when SoHo and TriBeCa were becoming popular, this is what it is like to visit Mumbai.
If you travel to northern India for the Holi Festival, it is not uncommon to extend your itinerary to travel to southern Indian destinations. From Mumbai, it is common for luxury gay travelers to explore other southern destinations like Goa and Kerala. Two other major destinations easily accessed by plane from Mumbai are Kolkata and Bangalore, both featured in this article.
One important thing I've learned as the CEO of a luxury gay travel company is that traveling through India is not about looking for a gay scene. The LGBTQ+ scene is growing quickly, but the main cities, like Mumbai, still are finding their own way of creating spaces and events for their gay residents and visitors. I provide some guidance throughout this article.
Mumbai: A Must for Any India Travel Itinerary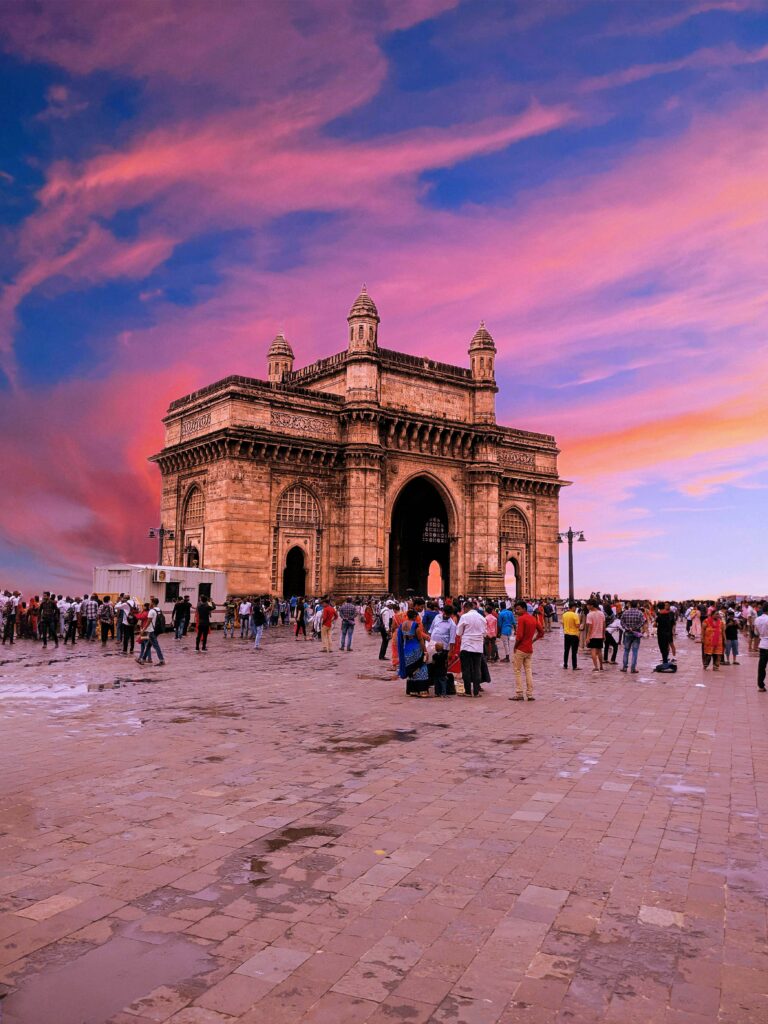 Gateway of India, Mumbai
There's no other city in India quite like Mumbai, which serves as the commercial heart of the country. Many locals often still refer to the city by its former name of Bombay, though its official name change came about in 1995 with the rise of the Shiv Sena political party. The party found "Bombay" too charged with the city's British colonial heritage and selected "Mumbai," in honor of the goddess Mumbadevi. 
The city is a true study in contrasts, as the home of both Dharavi, the world's largest slum, and Antilia, the world's most expensive private residence. The last few decades have seen Bollywood tastemakers joined by an influx of India's hottest fashion designers, modern artists, chefs, and tech innovators. Low-rise sweatshop buildings have given way to high-rise call centers and start-ups.
As a cultural Mecca, Mumbai has truly become a city that never sleeps. Each evening, the lights of the "Queen's Necklace" spark to life to bid the sun a fond goodnight as it dips ever lower along the Arabian Sea. Each day, the city continues to expand its boundaries, both literally and figuratively.  
Modern highways, hotels, and ideas now flourish as new additions to the sprawling urban landscape appear like modern miracles on the horizon. Here the luxury gay traveler will enjoy an unparalleled choice of dining and shopping destinations, alongside easy access to some of India's most ancient cultural treasures.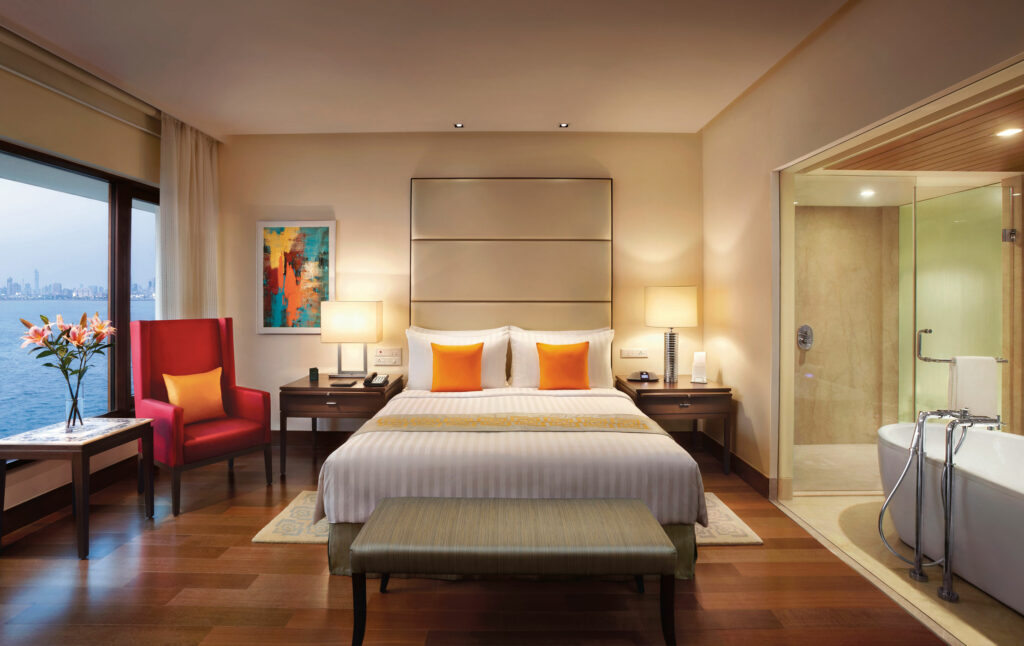 The Oberoi Hotel, Mumbai
In the south, the historic Gateway of India welcomes travelers into the modern glamor (and poverty) of downtown Mumbai. You can luxuriate in a stay at the famous Taj Palace Mumbai, surrounding yourself with heritage design and service. In contrast, only a few minutes away is the elegant and sophisticated Oberoi Mumbai where most rooms have breathtaking views of the Sea. Both hotels border the trendy area called Kala Ghoda. The best way to describe this crescent-shaped area of winding alleys is Mumbai's version of New York City's SoHo.
Further north, the lush green forests of the Sanjaya Gandhi National Park preserve a literal mountain of untold treasures amid the stately columns of the Kanheri Caves.    
Believed to have been first inhabited by a group of monks around the 1st century AD, the mountain was chiseled into an elaborate monastery over the course of the following centuries. Set among trickling waterfalls, the site hosts over 100 caves of sacred wonder waiting to be explored.    
When it comes to connecting with the local gay community, groups such as Salvation Star and LGBT India both offer excellent resources. Mumbai is home to a wealth of annual events, such as South Asia's largest gay film festival and the Queer Azaadi Pride Parade.  
Kolkata: Explore the Spiritual Heart of India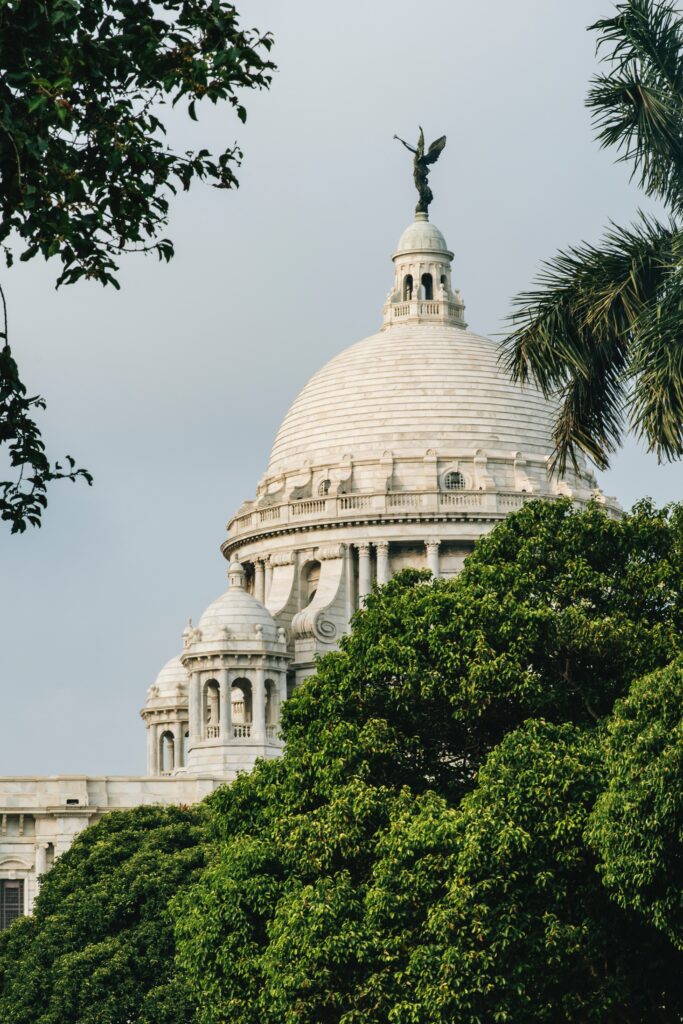 As the capital of West Bengal, Kolkata, (also known as Calcutta) is India's third-largest urban area. The inner city alone is home to over 5 million inhabitants, while the city's sprawling extended metro area boasts a population of over 17 million. Amid the vast urban landscape, travelers will find over 700,000 LGBTQ+ community members and allies.  
Kolkata serves as a unique intersection of sacred sites from an array of spiritual paths. People from around the world flock to Mother House, where an overwhelming sense of peace and love surrounds the tomb of Mother Teresa. Both pilgrims and curious travelers alike are also invited to take in the energy of the small room where one of the greatest saints in modern history spent 40 years of her life.
Each fall, usually in October or November, India erupts into a maze of spectacular lights during the five days festival of Diwali. Hindus, Jains, and Sikhs alike anoint the streets in strings of glittering lights, oil lamps, candles, and lanterns to celebrate the ancient triumph of good over evil. Not only does Kolkata tend to feature one of the country's largest Diwali fireworks displays, but it's also an excellent place to experience the magic of two festivals in one. 
Diwali often overlaps with Kali Puja, a festival dedicated to Kali, the Hindu goddess of death and renewal. Kolkata is home to a large number of Kali devotees, who deck the deities' temples with magnificent decorations and parade her statues through the neon-lit city. 
Rest assured that no matter when you decide to visit Kolkata, you'll discover plenty of opportunities to experience the beauty of Indian spirituality firsthand. The city is a treasure trove of sacred sites such as the Dakshineswar Kali Temple, the Belur Math, and the Birla Temple.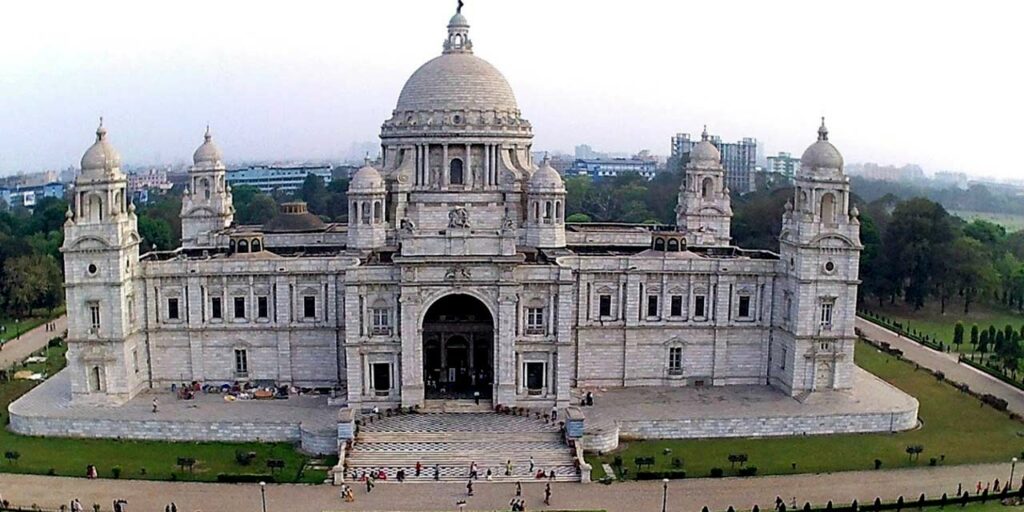 Victoria Memorial Hall
Be sure you also take the chance to visit the city's famed Victoria Memorial Hall, where you'll find a vast array of museum exhibits housed in magnificent marble architecture. 
Several resources are available for those interested in exploring the city's flourishing LGBTQ scene. The Utopia website contains an excellent selection of gay travel resources, while Kolkata Pride offers information on events such as the annual Kolkata Rainbow Pride Walk.  
Goa: A Relaxing Getaway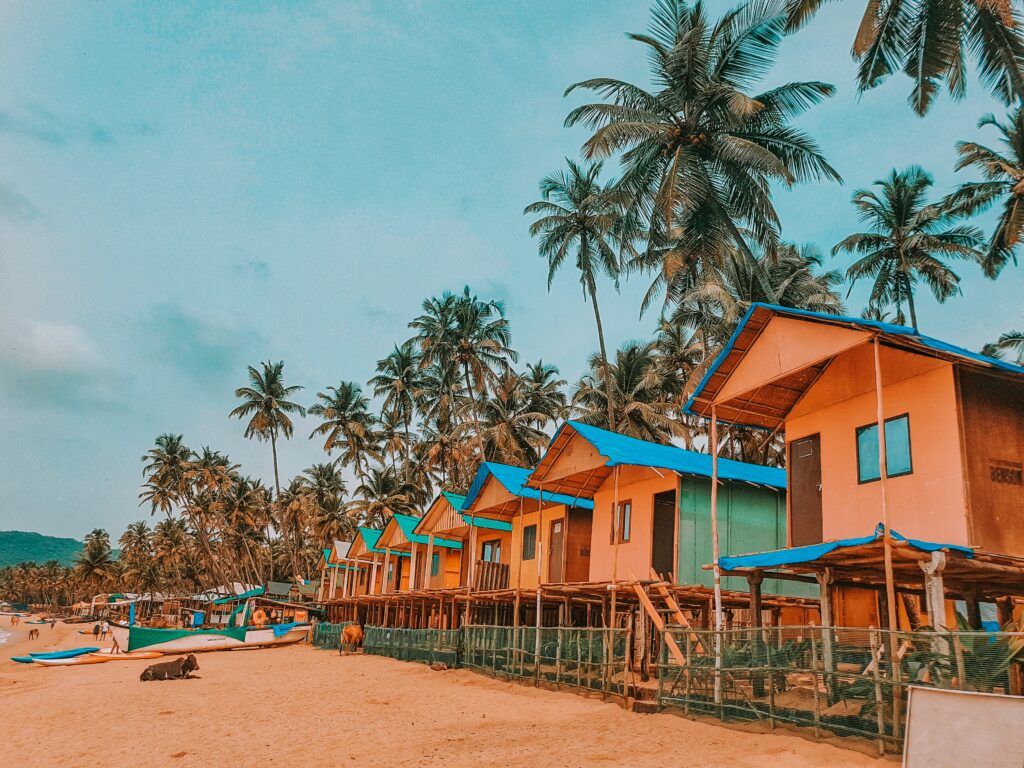 The beaches of Goa
Feel the tension of your journey melt away as the jungle serenades you with a hidden chorus of tropical birds. A group of palm trees flow like tranquil yogis as a salt-tinged breeze sweeps in from the nearby beach. Your thoughts drift along the miles of golden sand, where a colorful beach shakes and fellow adventurers bathe in the warmth of the afternoon sun.   
Welcome to Goa, a tranquil paradise hidden away from the traditional rush of India's larger cities. A Portuguese colony until 1961, today Goa's miles of pristine Arabian coastline make it a hotspot for nature lovers, hippies, and EDM enthusiasts. It also tends to be a popular stop for cruises that pass through the area.  
Whether you're looking to set aside a few days to recharge at a luxury beach resort or attend the annual EDM-fueled Sunburn Music Festival, Goa is an excellent choice. Here you'll find less of a traditional Indian feel and more of a bohemian vibe where people of all races, religions, and sexualities are welcome.   
It's important to note, however, that North and South Goa tend to play host to two very different scenes. North Goa is well-known for its vibrant nightlife, endless beach parties, and colorful shopping markets. But if you're looking for more of a laid-back vibe, then South Goa is the destination for you. 
For the gay traveler in India, check out the local gay events hosted by Queer Kinara, or enjoy a night of tapas and cocktails at the LGBTQ+ Flying Dolphin beach café. 
The dual personality of Goa is among its strong points for many gay travelers, as it makes for a number of unique customizable journeys. Enjoy a relaxing vacation fueled by South Goa's beachside yoga classes and drum circles or experience the thrill of North Goa's dance clubs and landmarks. It's also possible to select a destination near the border and enjoy the best of both worlds.
When visiting Goa, or any of the Southern Indian states (like Kerala), you will find a totally different style of cuisine. Foods are spicier and rely more heavily on locally caught fish. For me, the southern cuisine is my favorite for its robust meals that don't shy away from the "fire" of spices.
Embark on an Epic Adventure to Bangalore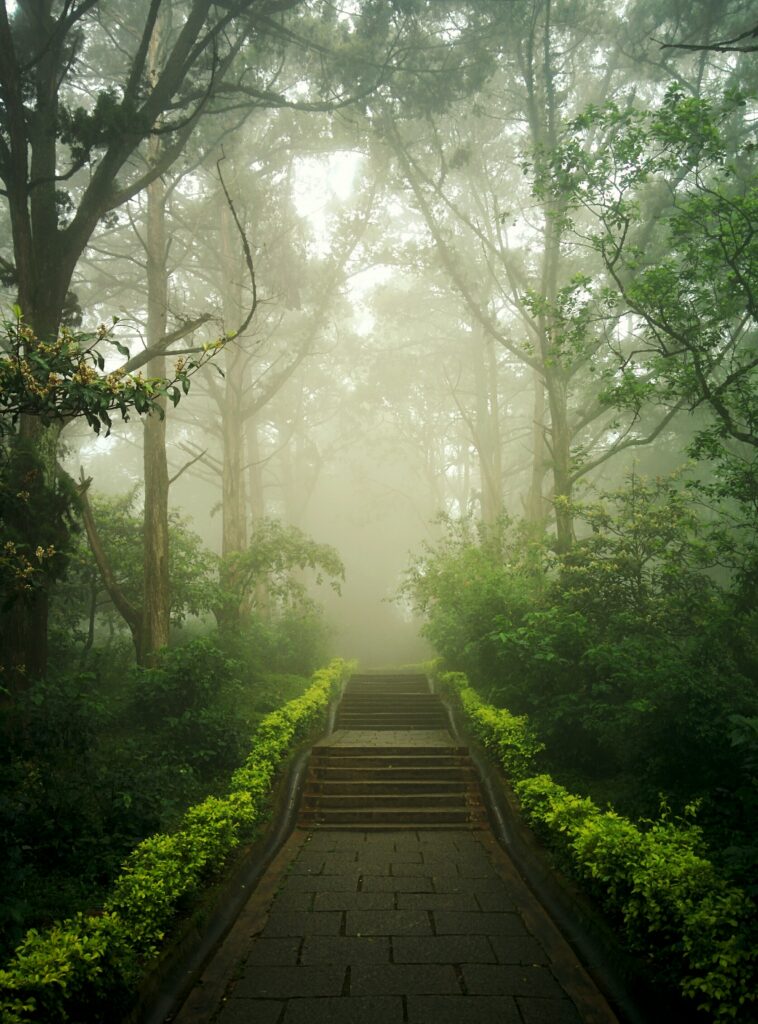 400 years ago, a small seed found its way into the dark crevice of a tree. Little did the tree know at the time that deep within its bark, the tiny conqueror was preparing to unfurl into a majestic giant. Nursed along by rain and time, the tiny Banyan tree sprang from the trunk of its host like a Greek god ready for battle.   
Unconcerned that trees tend to be stationary creatures, the Banyan's branches crept along the land, inch by inch, adding more domain to their own private kingdom. Today, the Dodda Alada Mara, or "Big Banyan Tree" has managed to sprout over a thousand aerial roots that span 3 acres.   
It's only fitting that one of the world's largest Banyans would choose to unfurl near the city of Bangalore, the "Garden of India." A unique blend of natural beauty and silicon-valley-style infrastructure, Bangalore has long been known for championing LGBTQ+ rights.     

Photo courtesy of: BQFF
Each July, the city hosts the Bangalore Queer Film Festival which showcases the works of some of the best filmmakers that gay India has to offer. You'll also find plenty of great gay events hosted by a local organization called Dude Party.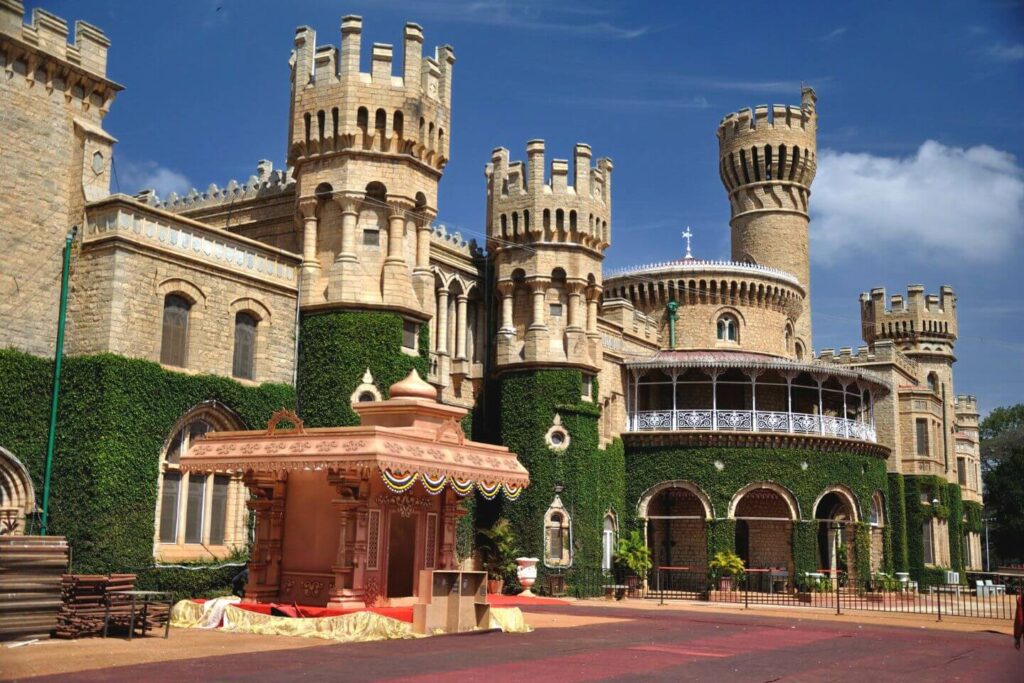 Bangalore Palace Museum
Other fun attractions include the Visvesvaraya Industrial and Technological Museum, a tour of Bangalore Palace Museum, or a safari at the Bengaluru Bannerghatta Biological Park.  
Common Questions About LGBTQ+ Travel in India 
Whether you plan to embark on your journey to India with a gay travel group or alone, it's common to have a few questions about what to expect. Let's address some of the more common questions about gay travel to India. 
Is India Safe for Gay Travelers?  
Generally speaking, gay travelers should not expect to face issues in India, particularly in more liberal areas like Delhi and Mumbai. Overall, we've found it to be an incredibly welcoming destination for tourists from all walks of life. 
That said, it's very important to keep in mind that India as a whole is a socially conservative country. Like many other countries with booming tourism industries, foreigners tend to get a free pass on a number of things that ordinary citizens might not. Still, I strongly advise respecting local behavior, especially in public.
Is Homosexuality Legal in India?
While homosexuality is legal in India, things can get complicated for some members of the gay Indian community. If you do find yourself interested in a local, then it's never a bad idea to let them take the lead to ensure both their safety and your own. It's also worth mentioning that families in India tend to be very closely knit, so expecting to accompany someone home is not generally realistic.  
Booking a Same-Sex Hotel Room
If booking a hotel room for yourself and your partner, it's important to ask whether the hotel is comfortable with two people of the same gender sharing a bed. 
Most will gladly welcome you, particularly if you choose to stay at a 5-star property. That said, surprises of any sort are not something you want to deal with on an international journey. Do your research on reputable places based on other gay travelers' experiences.
Public Social Decorum
You should also be aware that it's far more common in India to see straight men holding hands or otherwise openly displaying affection for one another. This should not be mistaken for sexual interest or as an open invitation to engage in a little PDA of your own. 
Regardless of whether a couple is gay or straight, public displays of affection tend to be frowned upon across the board. In order to show respect for local culture, erring on the side of modesty is always recommended.  
One More Thing…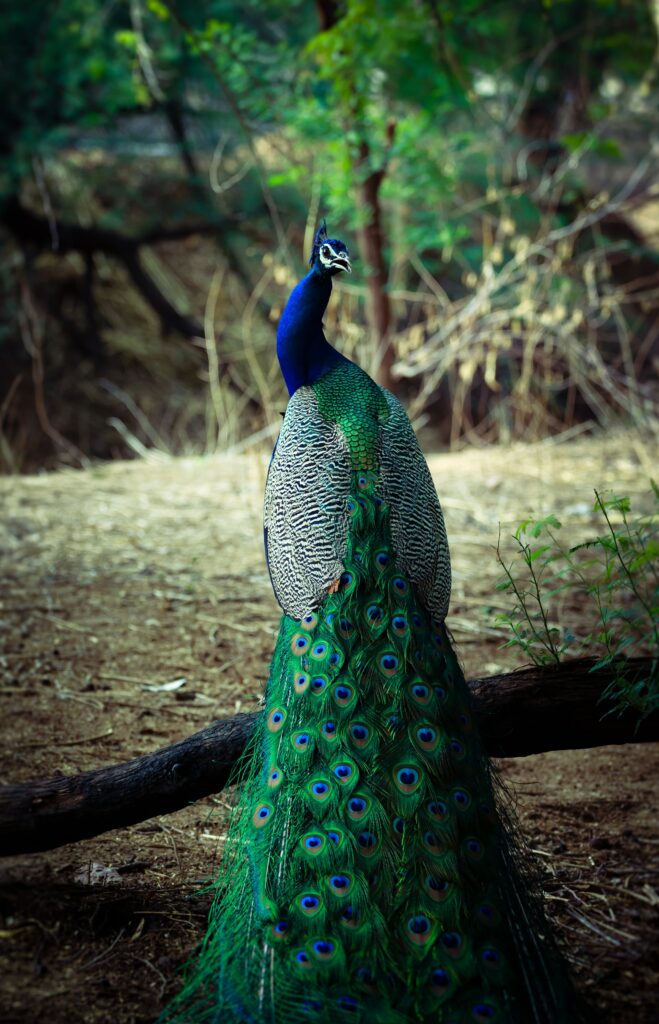 The male peacock is a highlight of any trip to India
There are so many other cities throughout India I could write about. Every trip to India I have found to be inspiring and magical, each in its different way. Truthfully, there is no one India, just a multitude of extraordinary experiences. But one thing seems to be common with all of our LGBTQ+ travelers who have experienced India. They have come away surprised, amazed, and delighted for the opportunity to travel through such a spiritual and exciting country. 
If you would like to learn about Northern India, be sure to read INDIA: A COMPLETE GUIDE FOR THE LGBTQ+ TRAVELER – PART ONE.
---